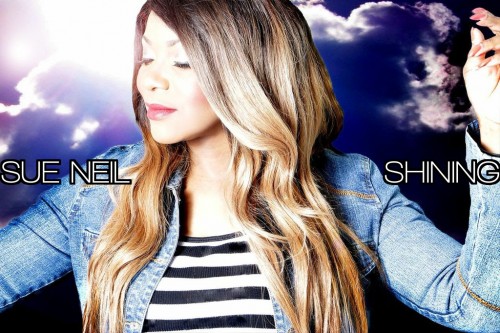 Rebel Hill Music is excited to announce the digital release of Sue Neil's new single "Shining" available on iTunes and other online retailers. "Shining" has musically set the tone for the upcoming release of Sue Neil's full project, "Through the Fire".
This is a very special day (September 23rd) for this dynamic vocalist, songwriter and ministry leader, as she celebrates the release of her new single and her birthday.  So, yes this is a huge time of celebration of Sue Neil, as she continues to tour and promote her new single and upcoming full project.
Following the release of "Shining", supporters will also be able to view the concept video of this new inspiring song online.  Sue Neil has been singing not stop promoting her new release and loving every minute of it.  From the radio interviews to live performances, Sue is honored to share the message of Jesus Christ to others through her music.
As an artist and Pastor, Sue Neil invites supporters and believers to also celebrate Jesus Christ and his awesome power and presence which shines bright in our lives.
Since releasing "Shining" to radio, Sue Neil has stood confidently in who she is and where God is leading her.  The passion and power from her testimony is definitely heard in her music.
"Every blessing coming down is because of you, I can see my breakthrough on the way. I know that your love is shining on me, no need to worry, your love will never fail, I know that your love is shining."
"Shining" is a phenomenal and powerful first single for Sue Neil, which speaks directly to God. This refreshing up-tempo single is laced with quick melodies and a classic groove, which will definitely keep the attention of listeners.  The truth of God's love and promises flow directly from the lyrics from beginning to end.
Download "Shining" Today on iTunes and other online digital retailers.