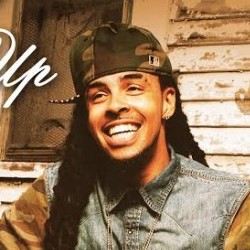 RCA Inspiration made 3's Up, the new EP from critically acclaimed hip-hop artist Dee-1, available for pre-order on iTunes and Amazon on Tuesday, January 20th. 3's Up is the first major-label release from the New Orleans born and raised rapper, who has been called one of the most important artists in hip-hop music today. The album, which features the singles "Against Us" and "I'm Not Perfect" (see full track listing below), will be available everywhere on February 17, 2015.
3's Up Track Listing:
"Against Us"
"Show On The Road"(featuring Jones)
"My Student Got Murdered" (Both Sides of The Gun)
"3's Up"
"I'm Not Perfect"
The Interview (featuring Caren Green)
New Orleans based rapper, Dee-1 created his own lane in hip-hop by making music that's "real", "righteous" and "relevant". He is the self-proclaimed "voice of the underdog who grinds with a higher purpose". In March 2011 Dee-1, a former school teacher, created a huge buzz in the rap game with the release of  "I Hope They Hear Me Vol 2", a mixtape packed with 18 high energy tracks.  Most historic was his single "Jay, 50, and Weezy," that put him on the radar of major label reps.
Dee-1 released, "The Focus Tape," (hosted by legendary DJ Mannie Fresh) in 2012, followed by "Psalms of David," (featuring the hit song "Work" ft Lecrae) creating fans worldwide. Dee-1 signed to RCA Inspiration in 2013 and is scheduled to release his first EP with the label at the top of 2015.