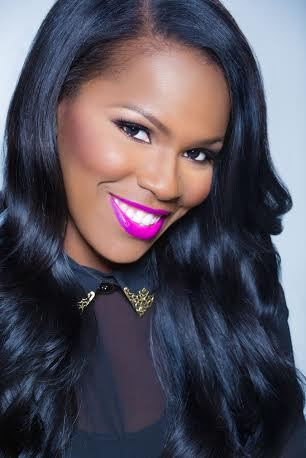 Myesha Chaney is a Long Beach, CA native. From becoming a licensed and ordained minister, to being a successful recording artist and television/radio personality, her accomplishments are vast and her imprint, immeasurable.
She has lent her voice to audiences as far reaching as Israel and New Zealand both in song and ministry. Myesha recently added published author to her repertoire as she is scheduled to release her first novel entitled, Hiding Behind the Lipstick. This book is inspired by one of her most gratifying projects to date – a workshop created to encourage women to take off the masks they show to the world and reveal their true selves. "We tell women to come out of hiding and be who they really are," she says. "The sessions create an opportunity to share, and these women fearlessly open up about their lives. It's powerful. You cry for people you don't know."
Today, Myesha can be seen and heard in homes across the country on Oxygen's Preachers of LA and on a talk radio show with her husband, "Real Life with Wayne and Myesha Chaney."
With all of the impactful work that Myesha contributes to, her grounded and down-to-earth disposition keeps her dedicated to what matters most – her spiritual walk, her incredible marriage, and her devotion to family. Myesha and Wayne Chaney have three children; Wayne, Reign, and Cadence.