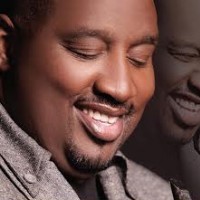 Jazz Saxophonist Phil French has been a favorite among Gospel Jazz and Smooth Jazz lovers for years now.  His soothing yet uplifting musical style has been touching the hearts and ears of music aficionados since his debut CD in 2000.  Known for working with the finest in Gospel and Jazz and providing unforgettable live performances, French has been honing his chops for decades now.
Now French drops his 7th CD and his first with RichEscape Music entitled Everlasting Featuring Terrence Richburg. The new project is now available on iTunes, CDBaby, and on RichEscapeMusic.com.  Fans can sample all the album selections and get a taste for the flavor of Everlasting on the label's Sound Cloud page.
The CD features tracks penned by the CEO of RichEscape Music, Gospel Jazz artist, composer, arranger, engineer and instrumentalist Terrence Richburg.  Long-time friends and musical cohorts, French and Richburg collaborated for their first-ever full project.  French was excited to once again work with Richburg.  "I am so used to being the songwriter and producer, and having to do all the recording, the engineering, and everything else to complete the project," says French.
"But this time, with Terrence at the helm, it was nice to focus solely on my performance as the artist.  I think Everlasting Featuring Terrence Richburg contains many magical and inspired moments.  I have been hearing nothing but great things about the songs."
Industry notables have been raving about the project:
"Phil French is a 'monster' talent.  While I love ALL of his previous CD releases, I am most excited about Everlasting.  What an anointed collection that will warm the hearts of every listener." Ben Tankard, Multiple award-winning artist and Gospel Jazz Pioneer
"Not often am I privileged to witness a Prodigious Talent evolve into a Seasoned Virtuoso. Phil French has afforded me that experience.  I recall with fondness and pride, Phil's dedicated and energetic efforts to hone his craft and take his place as a World-Class Saxophonist.  Everlasting, his latest Gift to us, lifts our Spirits and takes us to an Anointed Musical Strata, where the Harmonious and the Divine co-exist.  Join me in receiving a Musical Blessing from Maestro, Phil French." Jean Carne, World-Renowned Jazz/Pop Vocalist & Recording Artist
"I like 'Twilight', which I can hear as a single in the Smooth Jazz format. Also, "I Won't Let Go" is a very beautiful ballad with a tasteful solo. I give the songs 5 stars out of five." Norman Connors, Jazz/R&B Chart-Topping Recording Artist, Musician, Producer, Composer & Arranger
"Often, within a saturated market of talent, someone emerges and his or her refreshing sound tickles the ear. Phil French meets that challenge, as he emerges with the smooth sound of his soprano sax on the easy listening tune, "I Won't Let Go" and the fearless approach to odd rhythmic meter, which is demonstrated in the syncopated groove found in "Twilight", both produced by the masterful Terrence Richburg. If you enjoy listening to instrumental jazz music, this offering by Phil French will fit nicely into your playlist. Steven Ford, Multiple Award-Winning Producer, Songwriter & Instrumentalist