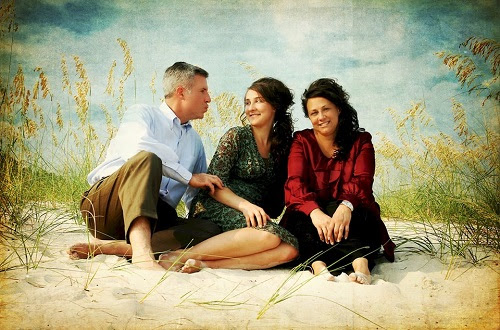 Popular family Gospel artists the Dunaways are excited to announce a huge celebration with the release of their brand new CD 'CHURCH IN THE KITCHEN'. The official release date of the album is July 19th. Tammy Dunaway stated, "This may just be the best album the Dunaways have ever produced. We want to thank our good friend Les Butler for his direction and assistance on the production of this CD."
"A lot of time and prayer went into selecting the songs on this new project and I know you will feel the Spirit of the Lord as you listen to these wonderful songs that lift up the name of our Lord," commented Randall Dunaway.
This will be a ticketed event held at the Ellis Theater downtown Philadelphia, MS, sponsored by Dixie Stampede Dinner Attraction in Branson, MO. Ronny Hinson will also be performing at the church pastored by the Dunaways on Sunday night at 6:00 PM.  In other news about the Dunaways they will also appear at the Dixie Stampede Dinner Attraction in Branson, MO on Saturday Sept. 27th more info forthcoming. Tickets are on sale now.
The Dunaways are working in full time ministry now celebrating their 20th year. For the past 14 years they have pastored what they feel is the most wonderful church in the world, New Zion UPC in Philadelphia, MS. Their latest recording "It's A God Thing" has been their most successful to date, loaded with chart busters and record sales. Some songs ranking #1 on multiple charts and passing secular and christian music sales on sites such as Amazon and iTunes.
They enjoy living as a very close family both in their feelings for each other and as neighbors. Randall and Tammy are next door neighbors to son Davy, Nicole, Jaxon and Hattie. Daughter Kanah, Josh, Emmy Kate and Ella Klaire live just down the road. Whether it's pastoring, teaching Sunday School, doing church work, or ministering to people with their music The Dunaways stay quite busy just living for God. It is their desire that the Lord would continue to use them in what ever way he chooses.