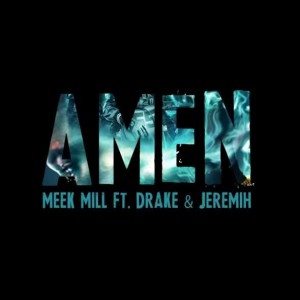 Pastor Jomo Johnson and rapper Meek Mill have finally put an end to the "Amen" drama. While on BET's 106 & Park premiering his new video for the controversial song, Meek Mill sent out an apology to those he unintentionally offended. He says that his intentions weren't bad when he wrote the song.
"The situation, the song, that's what energy it felt and if anybody feel disrespected, I ain't do it in that way. And I ain't drop the song with bad intentions. I did it just because it was a good feeling, that's the feeling it (the beat) gave me so I said, 'Amen, church.' I didn't do it with bad intentions at the end of the day," says Meek Mill.
This is the first time Meek Mill addressed the situation publicly since his argument with Pastor Johnson on the radio last week. Check out the video below to see his apology around the 3:00 mark. After hearing Meek Mill's apology, Pastor Johnson released a statement of his own and ended his boycott.
Pastor Johnson says, "This apology was the condition for lifting the Call-To-Action boycott. While I have made the choice not to listen to or support any artist that promotes blasphemy or misogyny in their music, I appreciate Mr. Williams being willing to acknowledge his wrong. It is my sincere hope, that he, along with all popular rappers with their fans, will embrace God's total forgiveness by turning from the sin promoted through mainstream Hip Hop, and trust solely in Christ for salvation."