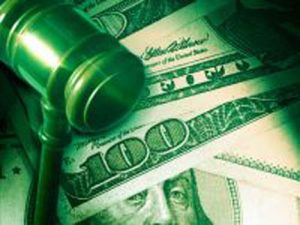 Singer/songwriter/producer/musician, Travis Malloy, has filed a lawsuit against Darius Paulk, alleging that the songwriter failed to give him proper co-writing credits causing Travis Malloy not to be able to collect royalties and benefit from the success of EMI Gospel recording artist Vashawn Mitchell's rendition of, "Nobody Greater." The suit was filed August 30, 2011, Case Index #11-CV-6075RJS in the U.S. District Court- Southern District Court of New York seeks damages of one million dollars. Also named as defendants are, EMI CHRISTIAN MUSIC GROUP, INC., Sony Music Entertainment, INC, d/b/a SONY MUSIC HOLDING, INC.
Christopher Brown, of Brown & Rosen LLC, attorney for the plaintiff states, "This is a rather interesting case. When a writer alleges that he has written the entire song as Mr. Paulk has, despite not having the ability to write or play music, you must ask yourself, "Then who wrote the music?" Music like lyrics, are also entitled to copyright protection. Otherwise, several genres of music, including jazz, would never exist. Music is just as important as lyrical content and arrangement." Said Brown.
"The court will have to address this matter and decide who wrote the music to 'Nobody Greater". There is a witness that saw Mr. Malloy creating the music while working with Mr. Paulk. The witness statement has been provided to the Court. All parties will have a chance to address the allegations."
Nobody Greater is featured on several compilations, one being, the award winning platinum selling brand, WOW Gospel. The song has garnered many industry awards, peaking at #1 on the Billboard Gospel Radio and Retail charts, nominated for Grammys in the categories of; Best Gospel Performance and Best Contemporary R&B Gospel Album. Nobody Greater has caused Vashawn Mitchell to be nominated for 10 Stellar Gospel Music Awards 2011. http://www.youtube.com/watch?v=lB6I-T3U3Hs&ob=av3e
About Travis Malloy
Travis Malloy, a native of Pittsburgh Pennsylvania, is a singer, songwriter, producer and musician. Travis graduated from The Pittsburgh High School For The Creative And Performing Arts (CAPA), where he studied in the vocal department for four years. Travis Malloy is currently signed to Cory Rooney Entertainment.