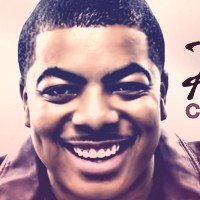 Being true to who you are, may be difficult at times, especially when faced with the challenges of life, but when in doubt, we can "all" find our true identity in God.
Earlier in 2014, new Gospel artist, Corey Barksdale musically dived into a discussion about our identity in God through his new single, "Persona". Penned by Barksdale, "Persona" is a soulful anthem of identity, laced with introspective lyrics, declaring the importance of being confident in who God created us to be.
Corey Barksdale is excited to now share his new single, "Persona" with the world and has invited supporters to download the single on iTunes and at Corey Barksdale Music.
Since debuting on radio, Corey Barksdale has performed "Persona" on The Word Network, TBN, WGN, TLN and in several cities in the United States and on the International scene in Sweden.
"It seems like everybody fails, at being just like someone else, one day we will realize, its ok to be ourselves. I know this for myself, I don't have to be like anyone else, the best person I can be, is me."-Lyrics from Persona
"Persona" is Available Now on iTunes and at Corey Barksdale Music.