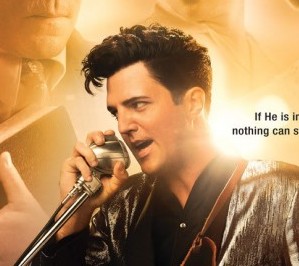 City of Peace Films productions, in association with The Identical Production Co., presents THE IDENTICAL – a new faith based film that tells the tale of twins (Blake Rayne) separated a birth but spiritually bound together, and ultimately reunited, by their love of music, hits theaters nationwide today.
THE IDENTICAL is a timeless tale of love, hope and restoration of a family broken apart by culture and tradition. Identical twin brothers are born during the Great Depression to parents who can't afford to give both a life beyond poverty, so one is adopted by a loving family. Despite different upbringings, their shared passion for music causes their lives to unknowingly intersect through a powerful and mysterious connection often felt by twins. One becomes a famous rock 'n' roll legend, Drexel Hemsley, while the other, Ryan Wade, struggles between his love for music and need to please his evangelist parents (Ray Liotta and Ashley Judd) who have plans for his life in ministry.
The film shines as the directorial debut of Dustin Marcellino. Produced by Mark G. Mathis, Yochanan Marcellino, Matthew Dean Russell, the film also features over 20 original songs by Yochanan and Jerry Marcellino.