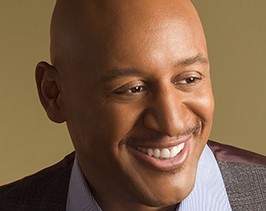 The highly anticipated album by Stellar Award Winner, Brian Courtney Wilson is now available for pre-order exclusively on iTunes! Officially releasing on the first Tuesday of 2015, Wilson's album will be the debut from his new label home, Motown Gospel. Beginning today, fans can pre-order both the Digital and Digital Deluxe version of the album, Worth Fighting For. Produced by Motown Gospel VP of A&R and producing powerhouse, Aaron Lindsey, Wilson's album contains songs from his live recording, which took place last summer in Houston.
In addition to the live tracks from the recording, the Digital Deluxe version also comes complete with three additional songs, including medleys of Wilson's two perennial hits Already Here and All I Need, and a new studio song featuring vocal powerhouse Tina Campbell of the hit duo Mary Mary. Both versions of the album represent a collective body of work that will leave any listener sonically impressed, empowered to worship, and encouraged to endure life's obstacles.
With a vibrant new sound coupled with Wilson's smooth vocals and genuine spirit, this album is a promising wild card for the industry and a great start to the New Year. Be sure to be on the lookout for what is next to come from one of Gospel music's leading gentlemen.