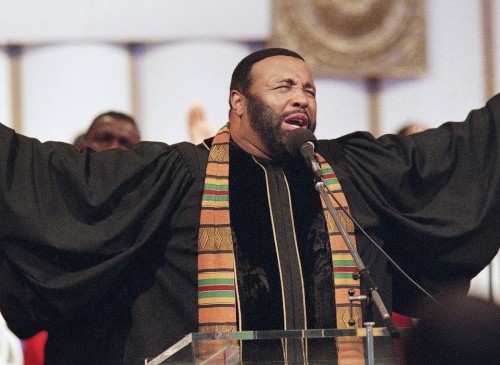 Although Music Legend and Gospel Pioneer Andrae Crouch has passed on to glory, his legacy will never be forgotten.
After the news of his death, many singers, entertainers and performers used social media to show love and pay their respects to the iconic, Multiple Grammy award-winning, Hollywood Walk of Fame Star Recipient.
Below you will see what a few people had to say about Crouch's legacy and the influence he had on their lives:
Andrae' Crouch did what every songwriter hopes to do..he wrote songs that would live forever. His memory is in the melody!! Respect..honor! — Anthony Brown (@AJBlive) January 9, 2015
Very few artists have come and COMPLETELY changed the game, but Andrae Crouch was certainly one.

— Ricky Dillard (@rickydillard) January 9, 2015
We lost a game changer 2day. Every Christian on earth knows an Andrae Crouch song. Every songwriter wishes 4 a quarter of that impact. #RIH

— Jonathan McReynolds (@jonmcreynolds) January 9, 2015
We send our condolences to Crouch family and ask that you pray for them during this difficult time.