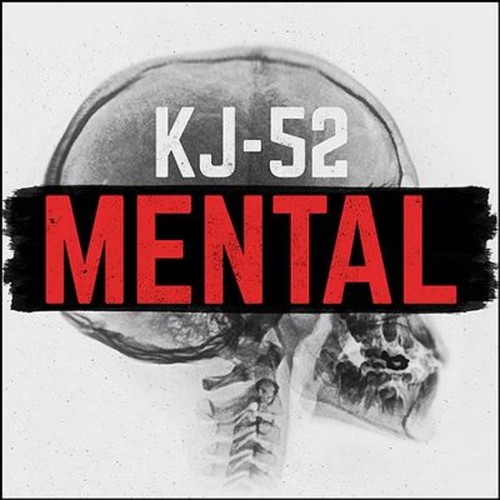 MENTAL, the latest release by six-time Dove Award Winning Christian rap/hip-hop artist KJ-52, has taken off, reaching the number 1 spot on its October 21 release date on the iTunes Christian chart. Perhaps more notably, the album achieved the #23 spot on the overall iTunes Top 100, and is holding steady in the top 10 on the Christian chart throughout this release week. Despite being released as KJ's first project as an independent artist, MENTAL debuts as the fastest selling album in his fourteen-year career.
The excitement behind the album was given extra fuel with the announcement of the single "Tonight" being tapped as a theme song for Monday Night Football.  Launched on the eve of MENTAL's release, "Tonight" is receiving unprecedented support from the ESPN network, and will be heard on the broadcast throughout the regular season.
MENTAL is a project that returns KJ to his musical roots that launched him as one of the most respected names in the genre. Produced by Soul Glow Activatur (AKA Solomon Olds – FF5, David Crowder Band, Andy Mineo, Lecrae) and KJ-52, MENTAL features guest appearances by an all-star cast, including Lecrae, Propaganda, FLAME, Social Club, SPZRKT, Tedashi, KB and Soul Glow Activatur.  With MENTAL, KJ hopes to instill a desire for listeners to renew their minds, to find calm in the chaos and to seek God for guidance in our daily lives.
KJ-52 is hitting the road this fall primarily as solo dates where he will be sharing his new music and message.  Additional tour announcements and tour dates to follow in the coming weeks.
October 28-29 – Hendersonville, TN
November 1 – Myrtle Beach, SC
November 9 – Everett, WA
November 11 – Roseville, CA
November 20 – Bluffton, OH
November 21 – Melbourne, FL
December 6 – Joplin, MO
December 12 – Gladewater, TX
December 13 – Toledo, OH
KJ-52 MENTAL is available in stores and online digital outlets.  MENTAL is released via the Paradigm Collective and distributed by Central South and Gotee Records digitally.