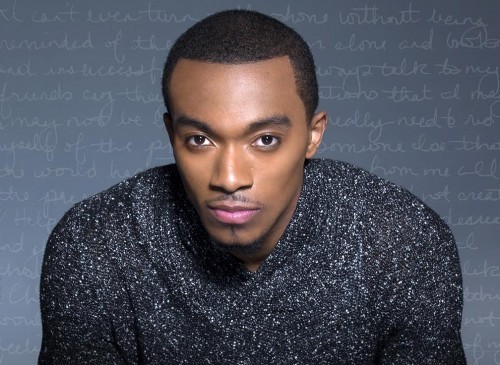 From the moment he first shared his music, writing his debut album Life Music as a college student, Jonathan McReynolds has burst onto the scene as one of the freshest voices in music today, building a rising tide of acclaim from fans of all ages and peers across genres, from Gospel to Christian, R&B/Soul artists and more.  Hailed for his inspiring messages, his far-reaching talents and musicianship as a young singer-songwriter and compelling live performer, McReynolds will release his sophomore album Life Music: Stage Two, on Friday September 18, 2015.
Featuring the singles "Gotta Have You," and "Pressure," McReynolds has crafted an unforgettable sound that shatters expectations at every turn on his highly-anticipated new album, melding acoustic, gospel, pop sounds and more with powerful lyrics, and collaborating with producers and artists that include India.Arie, Chuck Harmony, Claude Kelly, Warryn Campbell, PJ Morton, Derek Minor, DJ Camper and Israel Houghton.  The lead single "Gotta Have You" continues to garner wide attention, with airplay across Gospel, Urban, Urban AC and Rhythmic radio stations.
Jonathan McReynolds says, "I wrote my first album as a college student. This second album, as a college teacher. My life has changed – different pressures, more revelation, more musical ideas. The one thing that hasn't: my approach to songwriting. Still aiming to be transparent and genuine. Message first."
Since his first release Life Music, which featured the singles "No Gray," "I Love You," and "Lovin' Me," the Dove and Stellar Award-nominated artist shows no signs of slowing down, hitting stages around the world as a sought-after performer, with past appearances that have included being showcased as a BET Music Matters artist, performing at the South by Southwest (SXSW) festival, BET Celebration of Gospel, the Stellar Awards, and the Essence Festival, where he's returned to perform at the 2015 Essence Festival's For the Love of R&B Superlounge.  In addition to this year's Essence Festival during July 4th weekend in New Orleans, fans can catch McReynolds performing all over the country this summer including Washington DC, Tampa, Baltimore, Mobile AL, Boston, New York, and overseas in Berlin and Oslo, Norway.