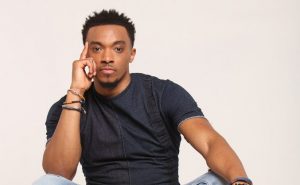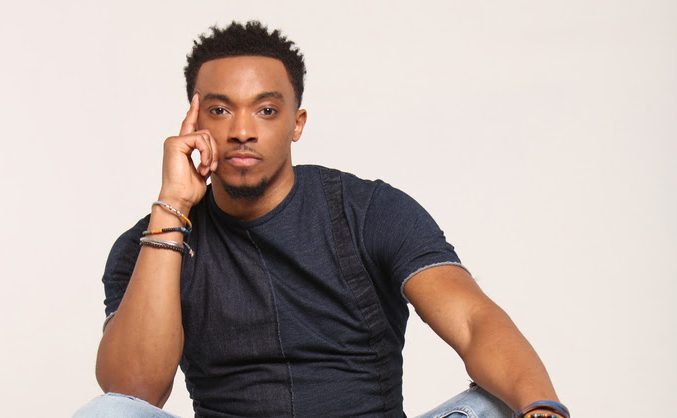 Urban contemporary superstar and singer-songwriter Jonathan McReynolds has returned to #1 on the charts more than six months after the release of his latest album Make Room, following a steady climb back up over the last few weeks ending on the star's 29th birthday on Monday. The album, Make Room, is currently sitting at #1 on Nielsen's Current Gospel Albums and #2 on Billboard's Top Gospel Albums, with the album's lead single "Not Lucky, I'm Loved" (released last September) currently back at #1 on Top Gospel Airplay. A return to the top of the charts for an album and its lead single, 6 months and a whole year, respectively, after their initial release is a huge move for any artist, and yet with an artist like Jonathan McReynolds we've largely come to expect these sorts of moves.
Jonathan is known for a bottomless energy and work ethic, and fans have continuously showed not only an interest but a dedication to Jonathan unlike any artist in his field, keeping his songs on the charts and showing up in droves as he brings his Make Room show on the road to sold-out crowds all this month.
The Make Room tour kicked off September 6th in Detroit and will end later this week on September 21st in St. Louis, MO. After two nights at Brooklyn's Knitting Factory, two nights in Virginia, two nights in Ohio, Philadelphia, and a show in Decatur, GA last night, Jonathan will finish out his tour with another sold-out show in Decatur tonight at Eddie's Attic, with Memphis and St. Louis later this week. Find more info on these dates and future shows
here
.
Jonathan has also been tapped to appear at the Black Music Honors in Nashville to honor gospel legends Bebe and Cece Winans, airing this month. More info on local air times is available
here
.
Make Room was released this past March on Entertainment One, who released the deluxe version Make More Room digitally earlier this month. Make More Room features three exclusive bonus tracks, including "Try" which premiered exclusively on CBN. Make Room is an album of all-new original material from the young artist, recorded completely live at a May 2017 concert in Jonathan's hometown of Chicago, which was the basis of his TV and digital streaming special "Jonathan McReynolds: Make Room." The special had its national broadcast premiere on TVOne in March, followed by a June exclusive digital premiere in partnership with global streaming giants TIDAL.
All Make Room tour dates below:
September 6th – Detroit, MI at El Club (SOLD OUT)
September 8th – Columbus, OH at New Birth (SOLD OUT)
September 9th – Cleveland, OH at House of Blues (SOLD OUT)
September 10th – Brooklyn, NY at Knitting Factory (SOLD OUT)
September 11th – Brooklyn, NY at Knitting Factory (SOLD OUT)
September 13th – Vienna, VA at Jammin Java (SOLD OUT)
September 15th – Richmond, VA at Capital Ale House (SOLD OUT)
September 16th – Philadelphia, PA at The Foundry (SOLD OUT)
September 18th – Decatur, GA at Eddie's Attic (SOLD OUT)
September 19th – Decatur, GA at Eddie's Attic (SOLD OUT)
September 20th – Memphis, TN at 1884 Lounge (SOLD OUT)
September 21st – St. Louis, MO at The Firebird (SOLD OUT)
"Make Room" has spawned hit singles "Cycles" and "Not Lucky, I'm Loved," which became his first Billboard #1 Single upon its release in October 2017. Upon its debut, "Make Room" landed in the #1 slot on Billboard's Gospel Album Charts and #2 on Top Christian/Gospel albums, as well as breaking into the mainstream at #27 on Top Albums and #97 on Hot 200. Jonathan's last album, 2015's "Life Music: Stage Two," spent four weeks at #1 on the Billboard Gospel chart.