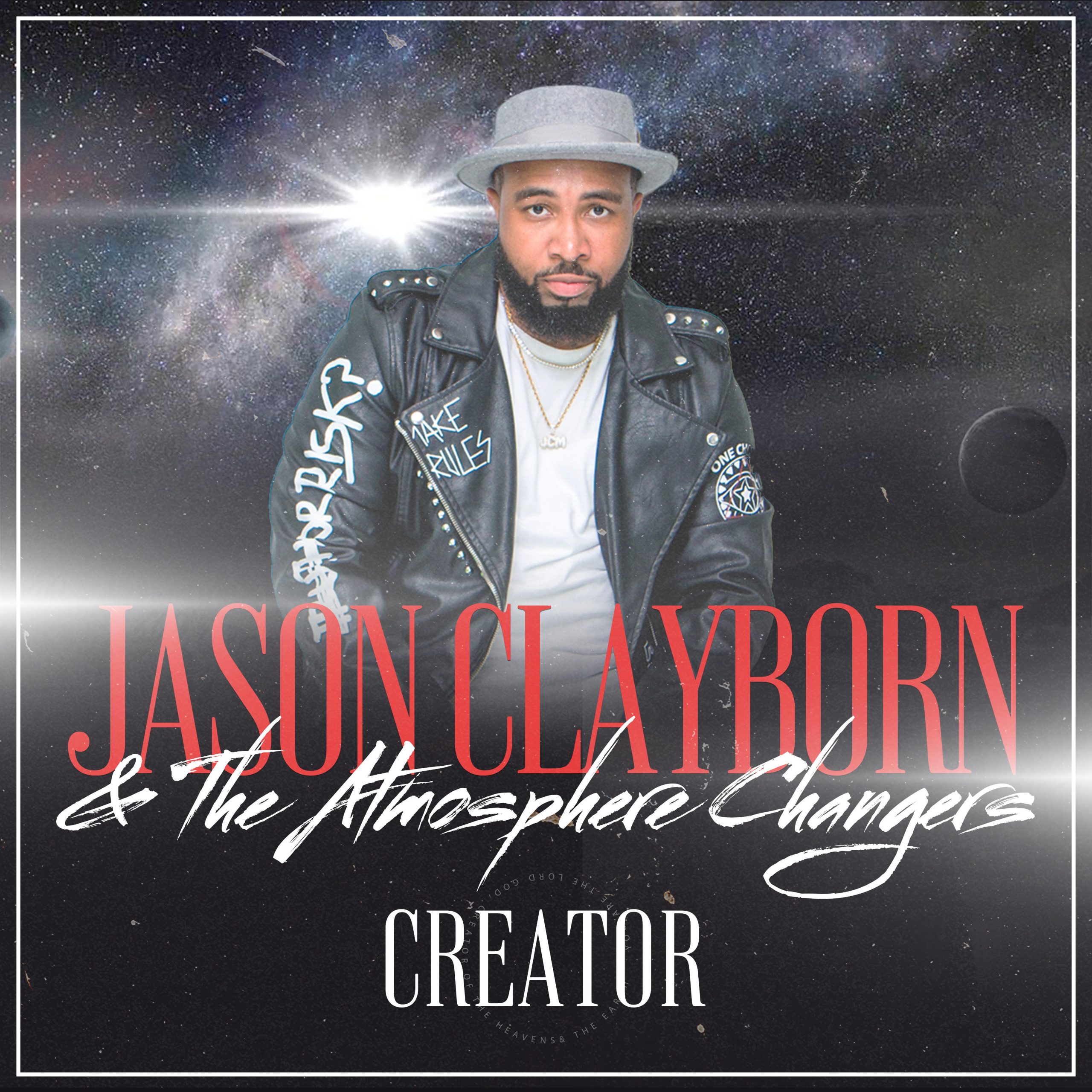 Seasoned gospel recording artist, songwriter and producer, Jason Clayborn, and his group, The Atmosphere Changers, have dropped an infectiously explosive new digital single, "Creator," on all major digital service providers with a mission to bring the "head bop" back to gospel music.
"When my bro [Brad Baulsey] and I wrote `Creator' on a Wednesday, three or four years ago, we were sitting back in the choir rehearsal hall of our church. We were talking and thinking about how gospel music had lost its head bop like From the early Hez [Hezekiah Walker], Donald Lawrence & Tri City Singers, the `Finally Karen' album by Karen Clark Sheard and how we needed to let people know God is and will always be the creator of everything. Taken from the Bible verse Colossians 1:16, that since He is the creator, that we were created to worship Him. This brings the choir head bop back to gospel music! I'm staying true to the sound of choir music at its authentic core. We paired up with our producer Gabriel Hatcher II to create a music bed that's like no other because we were created to worship God."
Clayborn's tune "Better" gave Hezekiah Walker an 18-week run at No. 1 on the Billboard Gospel Airplay chart in 2016, earned a Dove Award and was one of the Ten most played gospel songs of the year according to Broadcast Music, Inc. (BMI). Aside from writing other tunes for Hezekiah Walker, Clayborn has also composed songs for VaShawn Mitchell.  In addition, he's birthed melodies such as Wes Morgan's Top 20 hit "Get Me Through," Ricky Dillard's "I Survived It" and Lisa Knowles-Smith's Top 30 radio single, "Great Big God." Clayborn's song "Praise Belongs to You" peaked at No. 31 on Mediabase/Nielsen BDS gospel airplay charts thus far.