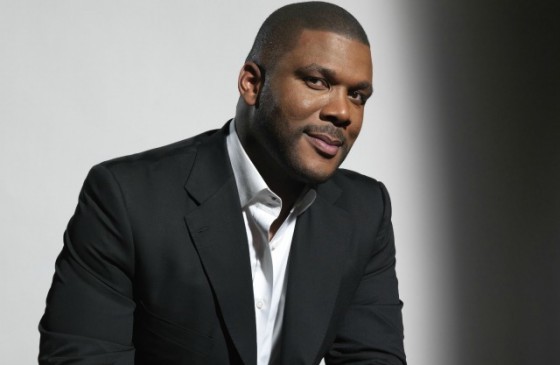 The Jackie Robinson Foundation (JRF), which turns 42 this year, announced today that it will honor filmmaker and philanthropist Tyler Perry, Chairman and CEO of BNY Mellon, Gerald L. Hassell, and retiring President and CEO of McDonald's Corporation, Don Thompson, on March 9, 2015 at 6:30pm at its Awards Dinner, the Foundation's annual black-tie fundraiser held at the Waldorf Astoria.  Each honoree will be recognized for embodying the humanitarian ideals of Jackie Robinson through devoting their lives to the promotion of social justice, excellence and human dignity. The gala raises funds for the Jackie Robinson Foundation's unique scholarship program that provides financial grants in addition to mentoring and leadership training for minority college students, and for the Jackie Robinson Museum project. The evening will also feature a performance by GRAMMY Award-nominee Kem, dinner and dancing.
"The honorees we will recognize have each, in his own way, made a compelling, positive impact on society and have carried on the ideals promoted by Jackie Robinson," said JRF President and Chief Executive Officer, Della Britton Baeza. "Since the Foundation's inception, it has been our mission to empower young men and women while addressing the achievement gap in higher education. We are proud to distinguish this year's honorees as role models for our Scholars."
"Having been a JRF Scholar myself, I can attest to the important impact that the Jackie Robinson Foundation has on these young lives," said JRF Chairman, Gregg Gonsalves. "The awards dinner is an important fundraising event for the foundation, and I thank all those who support the mission of JRF and the legacy of our namesake by attending this annual tradition of recognizing those who truly make a difference."
Tyler Perry will receive the Foundation's ROBIE Humanitarian Award, presented to an individual who has worked to promote equal opportunity, social justice and humanitarianism, in the spirit of Jackie Robinson and the values he embodied.  Don Thompson will receive the ROBIE Achievement in Industry Award, the Foundation's highest tribute to an outstanding individual or individuals who has promoted and expanded access and opportunities in the corporate sector. Gerald L. Hassell, likewise, will be honored for his commitment to ensuring opportunities to all constituent groups who make up the global workforce by receiving the ROBIE Achievement in Industry Award.
The 2015 Honorees:
Tyler Perry is an established American actor, director, screenwriter, producer, playwright, and author. Born into poverty and raised in a household scarred by abuse, Mr. Perry fought from a young age to find the strength, faith and perseverance that would later form the foundations of his much-acclaimed plays, films, books and shows. Beginning in 1992 with the play I Know I've Been Changed, Mr. Perry has created 13 successful plays, 16 films, a New York Times bestselling book and five television series, among other credits. Mr. Perry has been intimately involved and donated generously to civil rights causes through work with the NAACP and National Action Network, and has also strongly supported charities that focus on helping the homeless.  In January 2010, Mr. Perry pledged $1,000,000 through The Tyler Perry Foundation to help rebuild the lives of those affected by the earthquakes in Haiti.
Gerald L. Hassell is Chairman and Chief Executive Officer of The Bank of New York Mellon Corporation, a global investments company dedicated to helping institutions, corporations and individual investors manage and service their financial assets throughout the investment lifecycle.  Mr. Hassell has spent his entire career with BNY Mellon, beginning in The Bank of New York's management development program, and has had direct management responsibility for the company's broad range of investment services businesses. He was named to The Bank of New York's executive committee in 1994, and named president and elected to its Board of Directors in 1998. In 2011, Mr. Hassell was named Chairman and Chief Executive Officer of BNY Mellon.  Mr. Hassell is also on the Board of Directors of Comcast Corporation. Until recently, he chaired the Board of Visitors of The Fuqua School of Business at Duke University and now serves on the Board of Trustees ofDuke University. In addition, he is on the Board of Visitors of Columbia University Medical Center and the boards of the New York Philharmonic, the Economic Club of New York and the National September 11 Memorial & Museum. He is also a member of The Financial Services Roundtable and Financial Services Forum and is Vice Chairman of Big Brothers Big Sisters of New York.
Don Thompson, retiring President and CEO of McDonald's Corporation, has driven business results and led strategic innovation at the world's largest foodservice company since his first days as an electrical engineer. A 25-year veteran of McDonald's, Mr. Thompson has consistently been recognized throughout the corporate community for his leadership, passion and commitment to growing the McDonald's brand by serving great-tasting food and beverages, by being an employer of choice, and by being a good neighbor in the communities where McDonald's operates.  A leader in the business community, Mr. Thompson also serves on the Board of Directors for Northwestern Memorial Hospital, Purdue University and the Brazier Foundation.