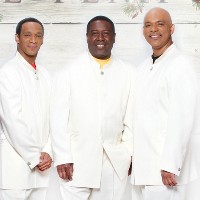 "I'm dreaming of a White Christmas, Just like the ones I used to know. Where the treetops glisten, and children listen, to hear sleigh bells in the snow."
Many of us love the classic Christmas song, "White Christmas" and will definitely have it in rotation during the Holiday season.  "White Christmas" has been recorded by music legends such as, Bing Crosby, Ella Fitzgerald, Frank Sinatra, Dionne Warwick and Otis Redding and is a true gift which has transcended time.
The Inspirational group, Soul Tempo has delivered their version of this musical gift to supporters and fans right in time for the Christmas holiday.
Soul Tempo's unique rendition of "White Christmas" will linger, with its fluid and jazz inspired musical arrangement. With soulful harmonies, Soul Tempo makes sure the classic song's melody and lyrics stand out throughout.