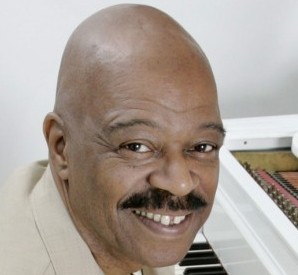 On Thursday, July 31, 2014 around 2pm EST,  Al "The Bishop" Hobbs passed away after battling Cancer. Please keep the Hobbs Family, Gospel Announcers Guild and The Gospel Music Workshop of America family in your prayers.
Al "The Bishop" Hobbs was simply one of the most interesting personalities you're likely to ever cross paths with in this industry.  Wearing as many hats as some specialty stores offer, Brother Hobbs has earned the title of 'Bishop' with an empire to accompany it. He overseen the operation of two gospel record labels, served as chairperson of the Gospel Announcer's Guild and served as Vice-Chairperson of the industry's leading organization – the Gospel Music Workshop Of America, Inc. (GMWA).
Al was one of America's leading broadcasting, record company and Gospel music marketing and sales executive. A professional artist, announcer, meeting planner, event coordinator and successful entrepreneur, was born June 4, 1943 in Decatur, Alabama. He is the father of Alex Carrington Hobbs and Asha Gabrel Hobbs.
Below are the homegoing service arrangements released thus far for The Bishop. We send our condolences to the Hobbs' family, friends and loved ones.
Friday, August 15
Viewing 3pm – 6pm
Prelude 6pm – 7pm
Musical 7pm – 11pm
Saturday, August 16
Viewing 8am – 10am
Services 10am
 All condolences should be sent to the Hobbs Residence:
Hobbs Residence
9009 Shetland Court
Indianapolis, IN 46278
Hotel accommodations are still in progress and further details are forthcoming.