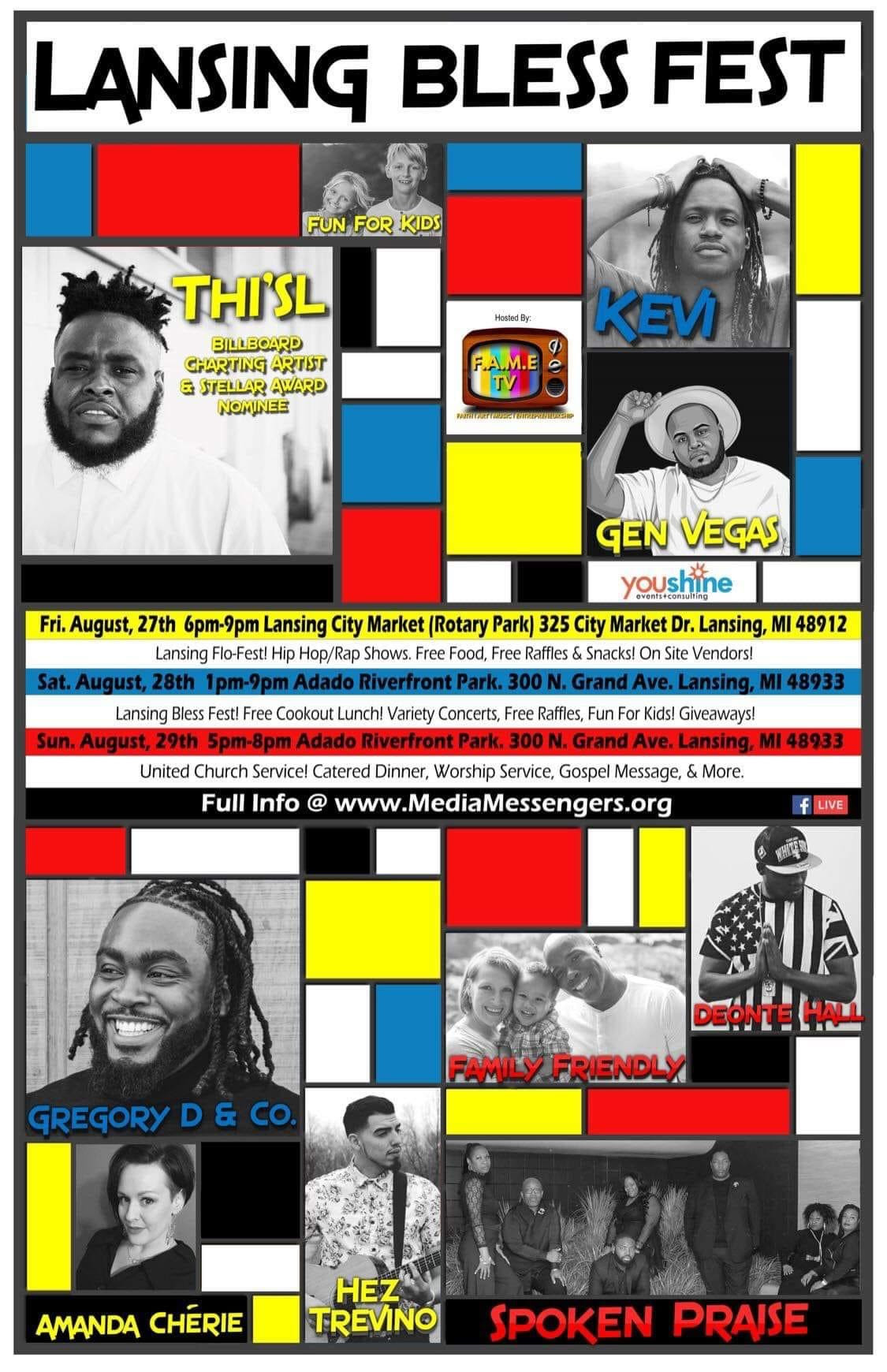 Breakthrough ensemble, Gregory D and Company, are confirmed performers at the Lansing Bless Fest! The Lansing Bless Fest is a variety music festival. Held at Adado Riverfront Park. Free admission to all concerts, free raffles and free giveaways!  Some of the other performers to be included in the day include Hez Trevino, Connor Roy, Deonte Hall, Kevi, and more! Seating and shade tents are provided along with free bottled water, instant giveaways, free closing tents, free shoes from "Footprints of Michigan" and more. There will also be a special appearance from The League of Enchantment (super heroes) for the kids! The group's current single, "Created", has already garnered rave reviews and will be performed live at the festival.
When asked of the upcoming performance, the group's leader, Gregory D, says, "Wow we are just so amazed to see what God is doing…" He continues, "Since our television debut on 'Dorinda' on TCT in 2017, God has opened some incredible doors and I'm excited to see what all He has in store".  Since the group's debut on "Dorinda", they have also been seen on Atlanta Live as well as the Nite Line spreading God's love through song.
The current single, "Created", is currently available on all streaming platforms as well as the official music video on YouTube and Vevo.  They are also currently accepting bookings now, through the end of the year.