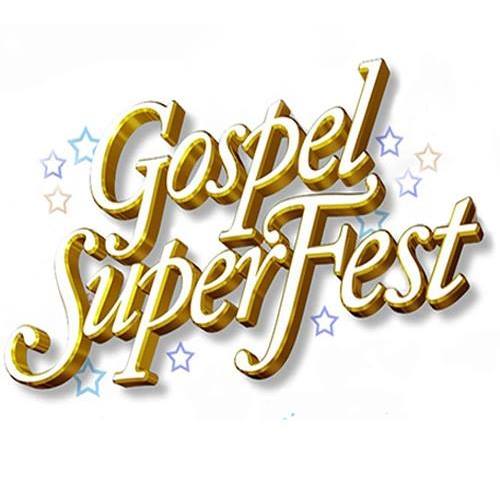 Unity Media Limited, the producers and creators of Gospel Superfest Television announce new multi-special deal with Viacom International, the parent company of BET.  Celebrating the "great " ratings and overwhelming support from its recent holiday offering on the BET Network, Gospel Superfest producers will deliver two-new specials to BET /BET HER in 2023. "We are honored to work with the BET family and to continue to offer our brand of gospel music entertainment to a new audience.  This new opportunity is truly a privilege" states the show's executive producer Bobby Cartwright, Jr.  Gospel Superfest Holiday (hosted by Rocsi Diaz) recently aired on BET and BET/HER to rave reviews on Christmas Eve /2022 in prime time.  The show featured many of the nation's top national acts while introducing a few newcomers as well.  The 2023 series of specials for BET will continue the Gospel Superfest tradition of upbeat-urban production with some of the nation's most recognized performers.
About Gospel SuperFest
The Gospel SuperFest is one of the nation's largest TV recordings in the field of urban-targeted, inspirational music and entertainment.  Founded in 1998, the show has maintained a consistent presence in broadcast syndication for twenty-three consecutive years.  Releasing five one-hour specials annually, the shows are carried by major network affiliates including ABC, CBS, NBC, FOX, CW, MYTV and full power independent stations nationwide.  The producers recently agreed to a multi-special production deal with the BET Television Network. The production is known for its elaborate staging, trendsetting production and Hollywood styled approach to gospel music television.  Gospel SuperFest TV programming reaches millions of TV viewers annually via domestic syndication and Cable.  Previous productions have aired on BET, TV One, Aspire, Bounce, TBN, The Grio, Word, Daystar and ION networks making Gospel SuperFest the most widely distributed TV brand in the history of black gospel music.  Gospel SuperFest has been supported nationally by Procter & Gamble, Johnson & Johnson, Wal-Mart, Allstate Insurance, General Motors, Ford and others.  Gospel SuperFest is a trade name of Unity Media Limited of Ohio.  Gospel Superfest TV productions have been staged in multiple major cities including Louisville, KY, Columbus, OH, Raleigh, NC, Jacksonville, FL, Atlanta, GA, New York City, Chicago, Baltimore, Cincinnati, OH, and Dayton, OH.
About Unity Media Limited
Unity Media Limited was originally formed to manage and consult Christian radio stations in the early 1990s. The firm transitioned into television with its first consulting contract with WUCT-WB 51 in Dayton, OH in 1995.  After which the firm became focused on TV consulting and production.  After managing two Dayton area stations, WUCT and WWRD the firm also secured consulting agreements with low-power broadcast properties in Louisville, KY and Toledo, OH which where WB and UPN affiliates at the time. Unity merged into a fulltime and full-service production and syndication firm in 2000 and produced the first Gospel Superfest production in that year.  The firm continues to produce and distribute its flagship production while also offering its consulting services to radio and TV properties. Unity Media is owned and operated by husband and wife team Dr. Bobby & Renita Cartwright.
For more information on Gospel Superfest TV or Unity Media please visit  www.gospelsuperfest.com.  For press correspondence please send an email to [email protected] or call the national line at (800) 219-0337.