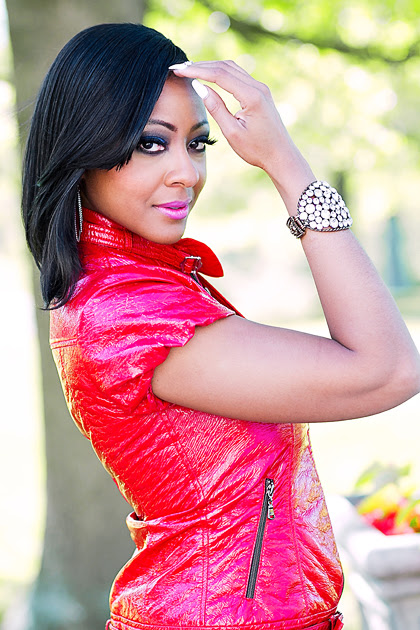 Veteran Industry Executive Greg "Uncle G" Lyons continues expanding the Uncle G Records roster with Gospel artist Niyoki inking a deal to release her third studio album. Niyoki is excited to be on board with the Uncle G Records team, which previously announced Alexis Spight as the first recording artist to join the label.
"I laugh when my little sis Alexis Spight calls me the 'Genesis' in her Kirk Franklin impersonation voice, but she is oh so accurate," said Niyoki. "Uncle G and I have major history.  I was the first gospel act that he managed.  He has gone on to do some amazing things while I took a much needed break from the industry to reset some matters in my personal life.  We are now full circle and have found each other again.  God's timing is perfect, and I couldn't be more pleased!"
Lyons is excited to add Niyoki to the Uncle G Records roster and recalls the days they hit the road promoting Niyoki's music jumpstarting her Gospel music career.
"It's good to be re-united with Niyoki who was my very first Gospel project that I worked," said Lyons. "Her first solo gospel project had huge success, and her single "He's Here" remained at the top 5 of Billboard Gospel Charts for months. I got her video to be the first Christian/Inspirational video played on MTV. We hit the road running in a RV wrapped with her photos, which made an impact and got us noticed by the Gospel community. Uncle G Records looks forward to launching Niyoki's new music with that same momentum and continuing building her brand. Be on the lookout for her new single to hit radio sometime in October."
"Niyoki is a talented artist who definitely fits in with the vision of the label," said label attorney Gary J. Washington. "Uncle G is happy to have her on board."
"Yayyyyy!" exclaimed Spight. "The Genesis is coming home. So excited to have my sis on board!"
Niyoki (Nie-yo-kee), an African name meaning "serious minded and responsible," was given to her by her mother. At age five, Niyoki began performing with her parents and siblings in the White Family and remained with the group through high school. They recorded five albums and toured the Midwest and Southeast on weekends and during the summer, opening for such established artists as Shirley Caesar, The Williams Brothers, The Highway QC's, The Canton Spirituals, and The Truthettes. Niyoki and her three sisters went on to form an R&B group called Milenia, which led to them singing backgrounds and opening shows for Prince.
After a while, Niyoki took time off to pray and recorded her debut solo project, 'My Everything,' released on D2G Records in Nashville, Tenn. The lead track, "He's Here," was named the 27th most-played gospel song of 2007 by R&R (Radio and Records). Niyoki's sophomore project 'REST' spawned the chart-topping hits "Joy" and "Never Gave Up," which radio continues to enjoy and play regularly. Niyoki eventually returned home to Fort Wayne, Ind. to accept a position in the music department at Union Baptist Church where she presently works as the Ministry department head.