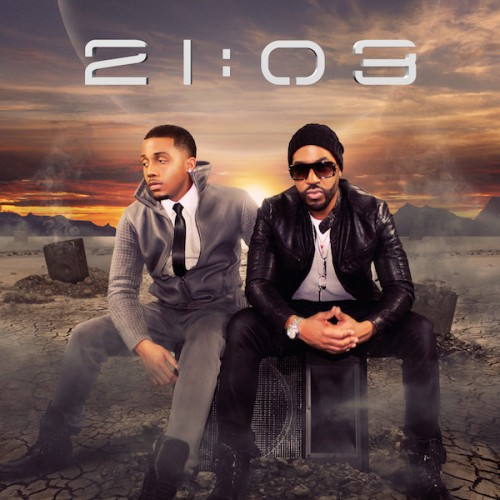 21:03's, "Outsiders", features BET Sunday Best winner Joshua Rogers, and PMG Gospel Billboard number one artist, J Moss. The national radio show, 'The Yolanda Adams Morning Show,' featured, 'A Friend' on New Music Tuesday; which premiered to rave reviews!
"With 'Outsiders,' we've created an album that speaks to today's generation of believers: powerful lyrics, powerful vocals and trendsetting beats," says album producer Paul "PDA" Allen.
21:03 hit the road with PMG Label artist J Moss this March on the fist wave of their, 'RV: Road Trip Promo Tour.' Sold-out tour stops included: Chicago, IL (photo below); Indianapolis, IN, Dayton, OH, Milwaukee, WI and St. Louis, MO.
In an exclusive interview with ChristianPost.com, Torrence Greene says, "Any time we're able to touch people with that, that makes a difference to me because people are out here hurting. People are out here going through so many things; when you have the opportunity to uplift somebody's spirit with words, with dance moves or through song, that's amazing to me."
For more information, follow 21:03 on Twitter and Instagram at @21O3; on Facebook at Facebook.com/TheReal21o3 and online at pajam-music.com. 'Outsiders' is available for in retail stores and digital outlets everywhere now.
Outsiders track-list:
1) Lantern (Glow)
2) Done (Feat. Joshua Rogers)
3) Priority
4) A Friend
5) I'm Gonna Make It
6) Square Circles/Great Are You Lord
7) Brand New Day (Feat. J Moss)
8) Nobody Bigger **BONUS TRACK**