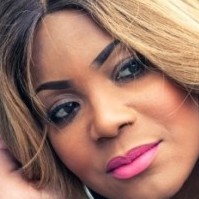 It's always great to hear our favorite music artists on the radio and online and it's also a treat, when we're able to view them live and on video.   Gospel artist, Sue Neil has been blessed to share her music and connect with followers during live performances, on radio and video.
The concept video for Sue Neil's single "Shining" has received a tremendous amount of love from fans and media, since its release.
Directed by, Chas Appetti of the Lost Boyz, "Shining" is currently in rotation on several video shows, including the, "OH MUSIC SHOW" on OH TV. OH TV is an international TV network providing contemporary entertainment to music lovers.
OH TV reaches over of 25 million people per month via its international platform, 700,000 per month in the UK and a further 5 million people in China via 3G.
"Shining" has received great reviews from the producers and station directors at OH TV.
It didn't take long for OH TV's Station Director, Vidal Juba to fall in love with the video's concept and message.  "The Shining Video was nicely shot and I truly like the location chosen by the team."
Even though Sue Neil felt a little bit of anxiety while shooting the video, this was not displayed on camera, as she confidently reminded viewers that "God's Love is Shining" on them.
"I was apprehensive at first and wondered how I would cope with dancing and singing along to Shining in front of the general public going about their daily business. Once I got over the stares and glances, with the help of a great Director, I relaxed, enjoyed the day along with the other cast and crew members and got stuck in. It was great fun!"-Sue Neil