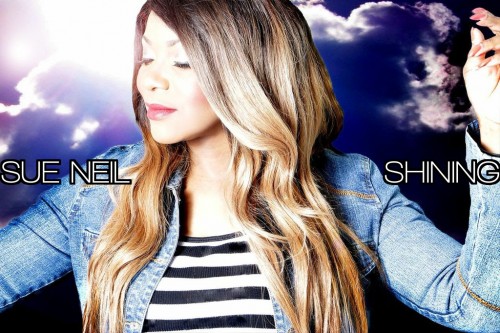 As Gospel artist Sue Neil preps for the digital release of her new single, "Shining" on September 23rd on Rebel Hill Music, she has already hit the ground running into every door that God has opened for her.  From radio to video, Sue Neil continues to boldly sing and declare the lyrics from her new single.
"Every blessing coming down is because of you, I can see my breakthrough on the way. I know that your love is shining on me, no need to worry, your love will never fail, I know that your love is shining." (Lyrics from "Shining")
On this past week, this vibrant, anointed and dynamic vocalist completed the production of her first concept video for "Shining".  The exciting and colorful concept video was filmed in London in one of its artistic graffiti based locations. The concept video for Shining was directed by leading and alternative video director, Chas Appetti of the Lost Boyz.
Gospel artist Sue Neil shared exciting moments from the concept video shoot of "Shining":
"I was apprehensive at first and wondered how I would cope with dancing and singing along to Shining in front of the general public going about their daily business. Once I got over the stares and glances, with the help of a great Director, I relaxed, enjoyed the day along with the other cast and crew members and got stuck in. It was great fun! I am looking forward to its release."