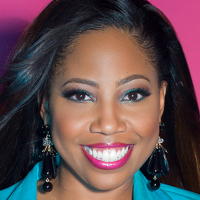 Janice Gaines already has Mary Mary's Erica Campbell, Donnie McClurkin, Natalie Grant and Donald Lawrence co-signing her skills. That says quite a lot. But even without these mega-talents in her corner, Gaines is guaranteed to hook you from the very first listen.
For her first Motown Gospel album, Greatest Life Ever, Gaines collaborated with one of her "dream producers," LaShawn Daniels (Michael Jackson, Whitney Houston, Destiny's Child and Tamar Braxton).
Check out her video below and get to know one of Gospel's rising stars as she talks music, her life, and her walk of faith.