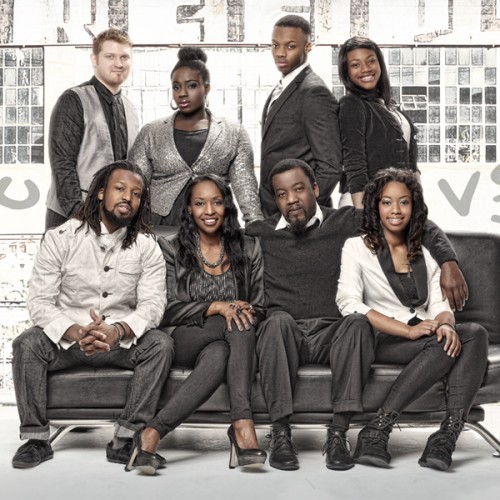 Family band, foreverJONES, is preparing to release their first musical offering in two years.  The multi-talented biological family band is currently in the studio recording new material for an upcoming musical prayer project. The bold, new project will include up to 90 minutes of content, geared towards inspiring listeners to talk with their creator. Dad, Dewitt Jones, says, "We must send prayer music into the future with the next generation." The groundbreaking project is slated to release in the next couple of weeks and will include a long-awaited solo performance from Dominique, featuring her musical prayer tool called, "Access."
foreverJONES rose to acclaim when their debut single "He Wants It All" locked down the top spot at Gospel radio for several weeks. Later, the song won the band a Stellar Award, along with both Grammy and Dove awards nominations. In 2013 the family band crossed over into Television when their reality show 'Keeping Up with The Joneses' premiered on Bounce TV. Viewers watched as the family tackled a number of issues affecting the group dynamics such as members leaving for college as well as potentially pursuing solo careers. As the series ended, the band ultimately parted ways with their former label EMI Gospel (Motown Gospel) and decided to take the independent route for the next phase in their musical careers.
As faith would have it, the group persevered their many obstacles and is now at the helm of the next chapter in their story. Be on the lookout for the Musical Prayer Project, releasing soon as a series of tools designed to inspire, uplift, and create a personal one on one encounter between listeners and the all-sufficient creator. To receive updates regarding the project and to join the pre-release list, visit www.prayerPROJECT.foreverJONES.com and subscribe today!