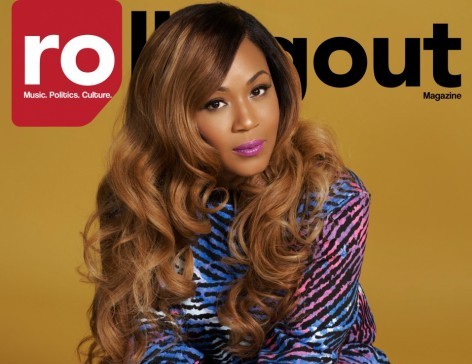 Grammy Award-winning singer Erica Campbell recently sat down with RollingOut Magazine to answer a few questions that many people were wondering. Photographed by DeWayne Rogers and styled by Darryl Anderson, Campbell gracefully covers this month's issue of the magazine. Check out an excerpt from the interview below, in which she talks about "I Luh God" and its response thus far:
What is the feeling and connection that you've felt from your new single? How has the response been?
The response to my new single, "I Luh God" has been great. The song helps me share that I know I would not be here if it were not for the help of God. In church you need something to praise to, but you also want something to turn up to. So I decided to put it all together in a song. People were calling it "trap gospel," but I really don't know what trap music is so I just did what I felt. My husband created the track and it was banging and we just went with it. I just hope people hear my heart. I know that everyone won't and that's OK with me. I'm so unbothered by all of that because I know my purpose and I know my goal. And anytime that you know your purpose and your goal in life and you know beyond a shadow of doubt who you are and what you were put here to do, then they can't tell you who you are.
To read the full interview, click here.