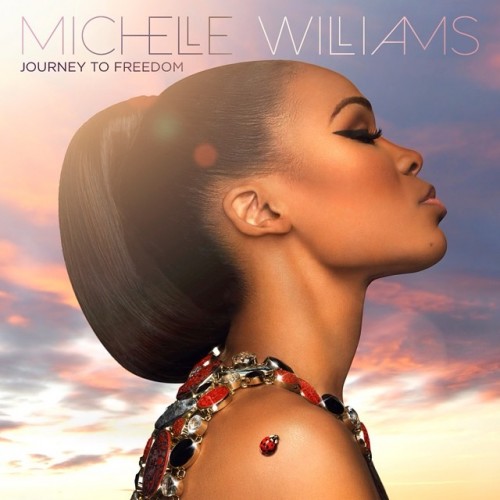 Entertainment One Music (eOne Music) continues to deliver the latest hits that fire up listeners' spirits today, blanketing multiple Billboard Gospel charts with diverse #1 hits from award-winning artists Michelle Williams, Ricky Dillard, and JJ Hairston.  Impacting 3 of the 5 Gospel charts on Billboard currently, Michelle Williams tops Billboard's Hot Gospel Songs chart with her #1 single "Say Yes" (feat Beyoncé and Kelly Rowland), Ricky Dillard tops Billboard's Gospel Airplay chart with his #1 single "Amazing," and JJ Hairston tops Billboard's Gospel Albums charts with his #1 album I See Victory.
Says Phil Thornton, Vice President and General Manager of Urban Inspirational at eOne Music, "We are honored to celebrate and support the chart-topping success of Michelle Williams, Ricky Dillard, and JJ Hairston, as they continue to create new and inspiring music that continues to push the envelope across genres and bring fans together around the world."
Fueling fans with a diverse mix of sounds from R&B and dance beats to contemporary gospel and choir, Michelle Williams, Ricky Dillard and JJ Hairston share inspiration on their latest albums, which includes Williams' fourth solo album, Journey to Freedom and Dillard's live 25th anniversary celebration with New G, titled Amazing, and JJ Hairston's latest live album with Youthful Praise, I See Victory.
Garnering critical acclaim, the latest albums from Michelle Williams, Ricky Dillard, and JJ Hairston continue a musical legacy of breaking expectations for their continued artistic evolution as artists, songwriters and producers.  Featuring additional acclaimed tracks such as "Fire," "If We Had Your Eyes" (feat. Fantasia)," "Free," among others, Williams' Journey to Freedom has made a splash internationally, from the U.S. to Africa.  Choir master Ricky Dillard leads New G to new heights with his chart-topping album Amazing, with not only the long-running #1 Gospel radio hit "Amazing," as well as "Grace," "Everything," "Always There" and more.  JJ Hairston's latest release, I See Victory, marks his seventh live album with Youthful Praise, featuring "It Pushed Me," "Bless Me" (feat. Donnie McClurkin), "You're Mighty," and more on the 13-track album.