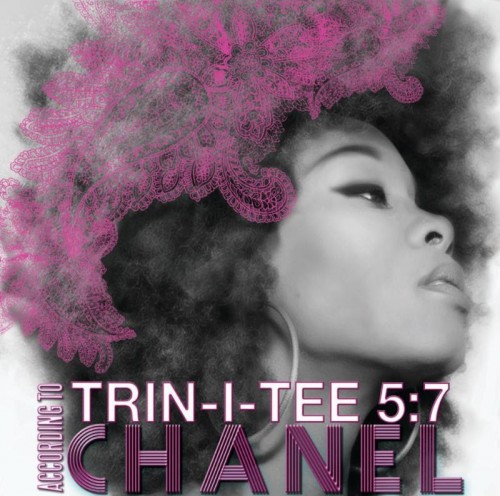 Powerhouse Vocalist Chanel Haynes' first solo foray, 'Trin-i-tee 5:7 According To Chanel,' debuts online and in stores today. Chanel's latest Gospel radio single, "Repay," penned and produced by long-time friend and Maroon5 band member PJ Morton, continues to climb the chart . Chanel continues her promotional tour this month with stops in San Diego, Nashville, Tenn., Atlanta, and at the Essence Music Festival.
"My big day has finally arrived, and I'm on my way to Walmart to buy my own copy!!" said Chanel. "I'm excited to debut my solo album for my fans and hope it makes a positive impact on the lives of others. Follow my lead, and go get your copy!"
'Trin-i-tee 5:7 According To Chanel' includes 12 tracks penned by Chanel and Morton. It features the signature contemporary Gospel/Urban sound Trin-i-tee 5:7 fans have loved over the years, but now with a blossoming Chanel on all lead vocals as a solo artist, showcasing her unique sound and musical creativity. The CD, produced by Chanel, Darien Dorsey and PJ Morton, is released on her newly formed label, Obsidian Records and is distributed in partnership with Central South Distribution.
Chanel is making appearances in markets such as Los Angeles, Houston, Dallas, Atlanta, Chicago, New York, New Orleans and Detroit to continue her promotional tour, including her album release listening party at Aura Restaurant in Nashville, Tenn. on Sunday, June 22 during the Conversations Urban Soul Café event. Chanel is also scheduled to perform at the Essence Music Festival in New Orleans in July. Visit Chanel's Facebook page for more tour information.