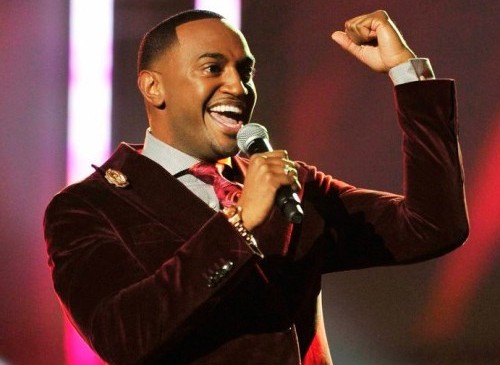 Multiple Stellar Award-winner Jonathan Nelson is back and ready to record some fresh, new music. The former Karew Records artist is set to host a live recording at his church, The Faith Center, in Sunrise, Florida. The event takes place Friday, February 20, 2015 and is free to the public.
The new project will be a follow up to Nelson's 2013 release, "Finish Strong", which was recorded live in Nelson's hometown, Baltimore. Nelson has put his stamp on urban praise music as a songwriter. He co-wrote most of the songs on "Finish Strong", which has something for every musical taste, from traditional church songs, to praise and worship, to choir songs.
The chart-topping singer, songwriter, and worship leader has earned a reputation as a leader in contemporary praise and worship music with songs that inspire and encourage people.
He has penned tunes for JJ Hairston and Youthful Praise, Stephen Hurd, Maurette Brown Clark and DeWayne Woods. One of Nelson's biggest songs to date is Youth For Christ's congregational ballad, "The Struggle Is Over," which spent 12 weeks at #1 on Billboard's Hot Gospel Songs chart in 2006.
Other hit songs written by Nelson include Bishop T.D. Jakes' "My Praise Is My Weapon" and "Manifest." Donald Lawrence's recording of Nelson's song, "Healed," was the first break-out hit for Nelson, earning him a Stellar Award for Songwriter of the Year in 2006.
***UPDATE***
After publishing this article, we were informed that Mr. Nelson is no longer signed to Karew Records. No word yet on which label the singer currently calls home, however, that information is forthcoming. We'll keep you guys posted, but in the meantime check out his response below:
@uGospel correction: new label. New cd. New season. Press release coming soon. Stay tuned. Blessings ????

— Jonathan Nelson (@NelsonJonathan) December 17, 2014