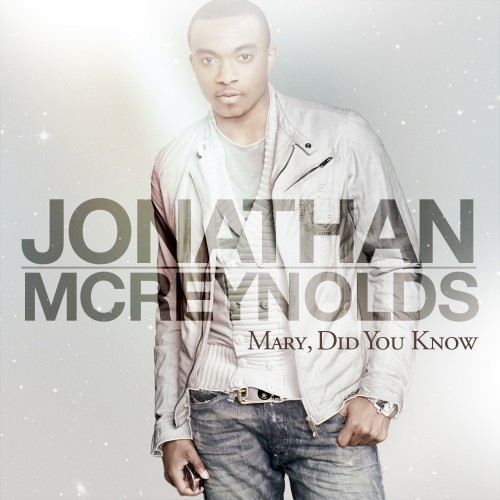 Award-winning artist Jonathan McReynolds will release the new holiday single "Mary, Did You Know" on Monday, November 24th.  Available for online pre-order now, the online single is also being released to Gospel, Urban and Urban AC radio.
A poignant rendition from the Dove Award-nominated artist, Jonathan McReynolds takes the beloved Christmas classic's stirring lyrics to new heights, giving an intimate performance with a spare arrangement featuring pure vocals and acoustic guitar.  Garnering acclaim for his soulful, acoustic sound, fans can catch McReynolds performing  "Mary, Did You Know" on the Christmas special of Bobby Jones Gospel, airing on BET Sunday, December 21st, 2014 at 9 am / 8 am Central.
Written by Mark Lowry and Buddy Greene, "Mary, Did You Know" has become a new Christmas classic.  McReynolds' arrangement for his new recording features Anders Nordstrom on guitar, with mixing engineered by Joe "Flip" Wilson and mastering by Dale Sebastian Becker.
Jonathan McReynolds continues to wow audiences and peers everywhere, bringing a fresh new sound to inspirational music with exceptional songwriting and powerful live performances.  Since releasing his debut album Life Music, in a short time McReynolds has continued receiving accolades on much buzzed-about performances on BET, the Stellar Awards, Dove Awards and more.  McReynolds will appear again on Bobby Jones Gospel airing on BET Sunday, January 11th, 2015, performing new music as well as his hit single, "No Gray."  Recording his highly-anticipated follow-up album, fans can look forward to Jonathan McReynolds' sophomore album to be released in summer 2015.