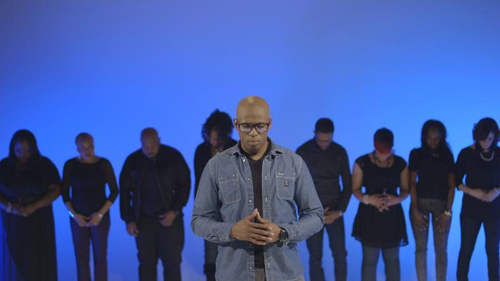 There's just no stopping award-winning Tyscot artist, Anthony Brown & group therAPy when it comes to offering contemporary gospel with their praise-worthy melodic single, "Testimony." Following suit with their recent accomplishments, Brown and his ensemble were honored by the American Society of Composers, Authors and Publishers (ASCAP) on June 26.
His debut single, "Testimony" was recognized as the Top Gospel Song at the 27th Annual ASCAP Rhythm & Soul Music Awards. Brown was honored along with other accomplished songwriters and publishers of the most performed songs on the 2013 R&B/hip-hop, rap and gospel charts.
Known for their explosive live performances, Anthony Brown & group therAPy have electrified audiences during BET's Celebration of Gospel, Essence Music Festival as well as the 2014 McDonald's Inspiration Gospel Tour.
"Testimony" is the first single from Brown's self-titled project, Anthony Brown & group therAPy and was released in early 2012. Click HERE to witness the uplifting grooves of "Testimony."
Click HERE to check out Brown's latest single, "Water."