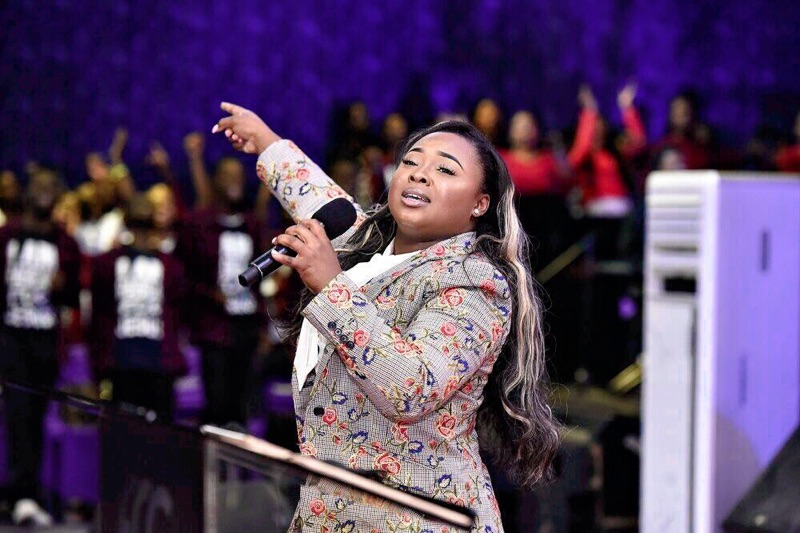 Powerhouse singer, dynamic evangelist, and newly-minted author, Jekalyn Carr, has recently found herself far beyond the humble beginnings of her rural hometown in West Memphis, Arkansas. The 21 year-old entrepreneur and visionary has responded to the call of God to minister to the masses, and has done so since the age of 15, when she released her debut CD, and even before that, when she first began preaching in her home church and surrounding areas.
Carr has since expanded her territory by traveling internationally with her dynamic messages of hope, faith, and God's love. Most recently, she shared an inspirational message in Pretoria, South Africa, at the International Youth Conference at Enlightened Christian Church ECG, where over 25,000 were in attendance. After which, Carr stated that "It was an amazing experience to impart into such a wonderful group of people!" Other destinations where Carr has traveled to preach and sing the Gospel include the British Virgin Islands, St. Croix, and the Island of Antigua.
Carr's ability to compel audiences of all sizes as well as to impact the hearts of those in attendance has proven to have no geographical limitations. The same power and passion that she displays domestically translate, seamlessly, to her international audiences. The global responses to Carr's ministry also replicate those she's garnered over the years here in the United States. Proof of that are the invitations that continually pour in from various foreign locales, inclusive of forthcoming ministry opportunities already on her calendar in Montreal, Canada, and the Bahamas.
Carr continues to astound audiences as she ministers with conviction and power far beyond her 21 years. As her reach and impact both continue to broaden, her prayer is that her capacity for love and compassion also increase in order for her to to remain relevant and relatable, no matter where – in the world – God sends her.