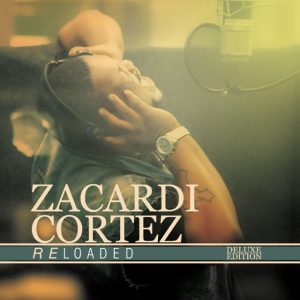 When Zacardi Cortez sings, everybody listens.  Whether it was fronting James Fortune & FIYA's #1 hit "I Believe" in 2010 or his own Top Ten breakthrough single "One More Time" with John P Kee in 2012, Cortez always delivers. Now, the rough kid from the Houston projects, is sitting on top of the Billboard Hot Gospel Songs chart with his latest radio smash, "1 on 1." The urgent yet smooth ballad is also spending its second week at #1 on the Mediabase Gospel chart.
"This is a dream come true," Cortez says. "I'm thankful to the president of the record label Kerry Douglas for beliving in me and giving me a chance. I thank him and Tawanda Shamley for working the radio long and hard to get me to this place. I thank Bill Carpenter for keeping my name and face in the media. My manager Vonda Morris always has my back and has been guiding me on this journey and my music director Lucius Hoskins, who co-wrote  `1 on1,' is always upping my game musically. I'm just really grateful to God and all of the radio music and program directors for making this happen."
January has turned out to be a whirlwind month for the singer who serenaded gospel legend Daryl Coley at the BMI Gospel Trailblazers Awards a week ago and stole the show that featured a who's who of the gospel industry. Then, he performed  "1 on 1" on the nationally syndicated TV broadcast of the 29th Annual Stellar Awards and won a slew of social media praise.
The soulful song has been getting radio spins since this past July and anchors Cortez' forthcoming CD "Reloaded" (World Wide Music, Inc.) that will be released in March. "The song is about spending one on one time with God," says the Houston native. "We all go through those times when we just have to put everything else aside – turn off the TV, put the video game down, stop taking phone calls – and just concentrate on our relationship. It can be your relationship with your girlfriend or God. We all need that one on one time with the ones we love to let them know that we do love them."
The primary songwriter Lucius Hoskins says that after a long day of working on music, he fell asleep in his recording studio and woke up around 2:00 a.m."I prayed for God to give me a melody that would speak to all people not just the gospel community," the Grand Rapids native recalls. "When I finished, I sat at my piano and began to play the melody. There were only a few words to what I played so I reached out to two of my writer friends, Traxx Sanders and Ike Jenkins. I told them of my prayer about a universal song that, anyone could relate to and they put the finishing touches on it." For more information, visit www.mrkerrydouglas.com or www.zacardicortez.com.