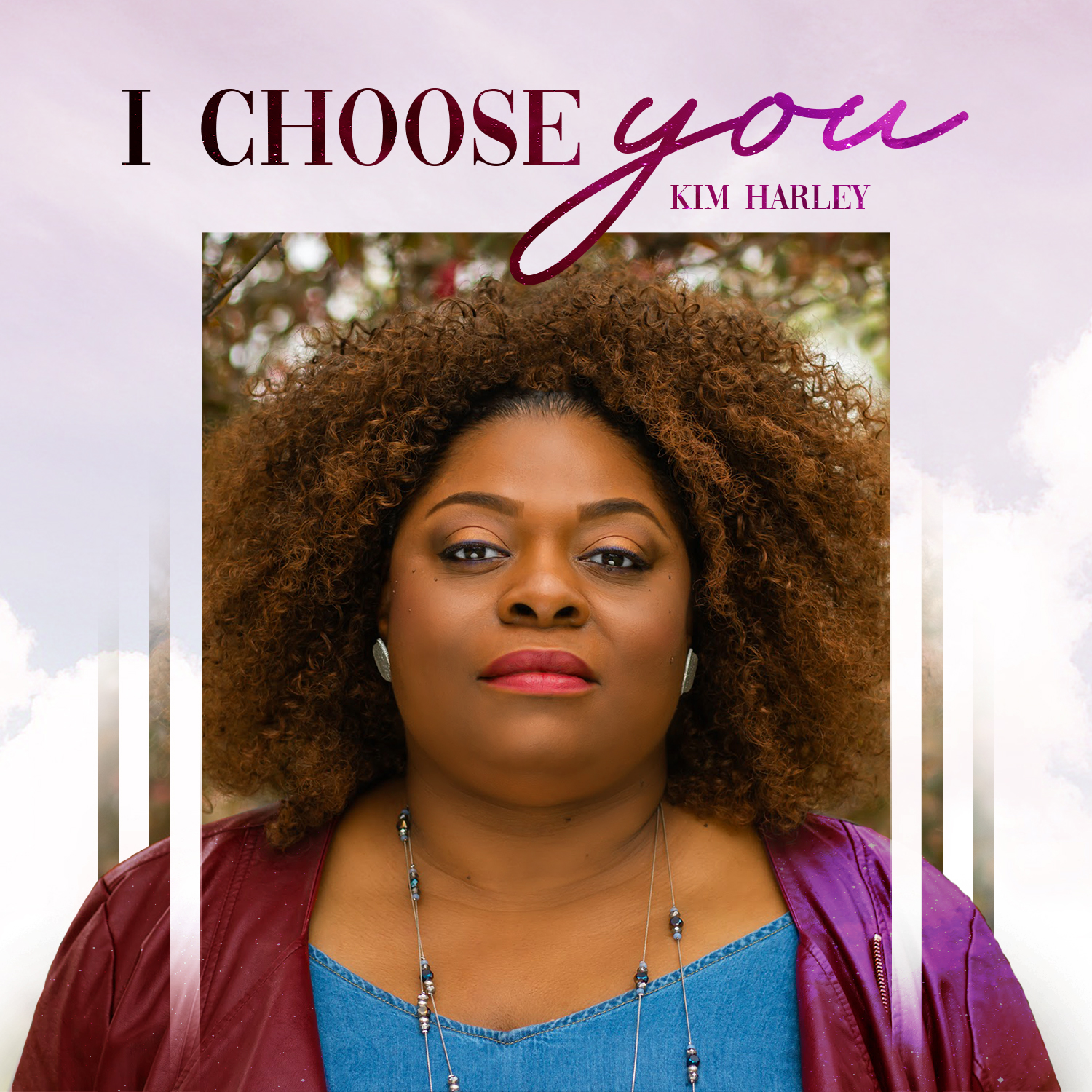 Meet Kim Harley.  The native New Yorker brings abundant joy to audiences near and far as she leads worship every week via virtual church.   Kim made a conscious decision in her youth to give her life to Jesus.  Throughout her life she has seen God's hand carefully orchestrating and giving direction.  Kim reaffirms her commitment in her new single, I Choose You.
Kim Harley came to know the Lord early in life.  She grew up in a God fearing home surrounded by her parents and brothers and grounded and rooted in the Pentecostal church.  While Kim was picked on at school for being different, she found comfort singing with her brothers as they received musical instruction from their mother.  Kim showed prowess which led to music instruction in high school and continuing her music education studies through her college years.
Today, Kim sees it as preparation for the stages she would stand on and all the places where the Lord would lead her. "I am honored to be a witness for the Lord", says Kim.  "I Choose You is personal to me, God has favored me with life through the finished work of Jesus Christ, and even though life has not been a flowery bed of ease as the old folks would say, life with JESUS has made all the difference in the world.  Last year, we heard pandemic and Covid but never knew that it would look and or feel like this.  Even in the midst of what seemed like the worst, God sustained us. God cares for us and proves it every day of our lives.  And to think, the Bible says that He provides daily benefits, new mercies, everlasting love, grace to cover our sins, we are so blessed.  So I am convinced, through the sunshine and the rain, my testimony is the same,  I've decided to make Jesus my choice, I absolutely choose Him, He chose me before the foundation of the world and owned us, He says you are mine.  I"m excited about this release and everything the Lord has in store".
Kim Harley continues to lift her voice in praise to God for all that He has done and continues to do in her life. As I Choose You makes the rounds at radio.  Kim continues work on her CD which is scheduled for a third quarter release.  In the meantime, you can always find Kim lifting up the name of Jesus and praising God in song.