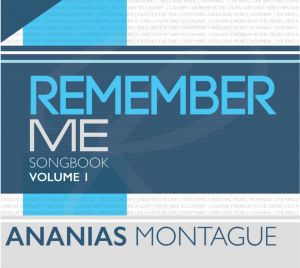 Born and raised in Chicago, IL, Ananias "Markey" Montague is a powerhouse producer, music director, author, instructor, and musician.  Ananias has shared his talents of music, creativity, and vision throughout the U.S. and abroad by combining his gifts as a psalmist in Christian music and as an administrator in Ministry and Arts.
Ananias is a creative virtuoso who has composed over 20 original compositions as producer for the Salem Baptist Church annual production "The Resurrection" (2010- 2015) and has written original songs recorded by The Gospel Music Workshop of America, The Walter and Edwin Hawkins Seminar, vocalist MiMi Redd, and Salem Baptist Church of Omaha, NE.  In addition to having worked with some of the most notables in music including Richard Smallwood, Andrae' Crouch, Ricky Dillard, Ted Winn, Lyle Lovett, and The Omaha Symphony, Ananias is also a proven leader in arts education and organizational staff training.  Ananias is founder of A WORK ON A WHEEL Summer Performing Arts Camp in Omaha, NE and he conducts worship and worship administration sessions around the country.
Ananias is now making a collection of his poignant songs available to the masses.  REMEMBER ME: SONGS FROM THE CROSS Vol 1. is a dynamic 2-CD set of 17 songs of worship and praise. REMEMBER ME is the quintessential collection of sacred music vital to the 

Sunday

 morning worship experience.  REMEMBER ME features the uplifting, high praise anthem "He's Alive", which is a song that every church choir and worship team can execute with joyous energy to stir their congregation into immediate authentic worship and praise.
"The REMEMBER ME songbook and soundtrack fulfills the growing need for music that is both theologically sound and moves the soul," Ananias states.  "Whether it is used in a personal or corporate worship experience, the infectious instruments and harmonies compel the listener to a place of celebration, contemplation, and gratitude with every hearing."
It is Ananias' hope that the music in this book and on this soundtrack will ignite Worship, invoke the remembrance of the sacrifice of Jesus, and inspire all to thank God for allowing His Son to die for the world.   REMEMBER ME: SONGS FROM THE CROSS Vol 1 is available January 26.