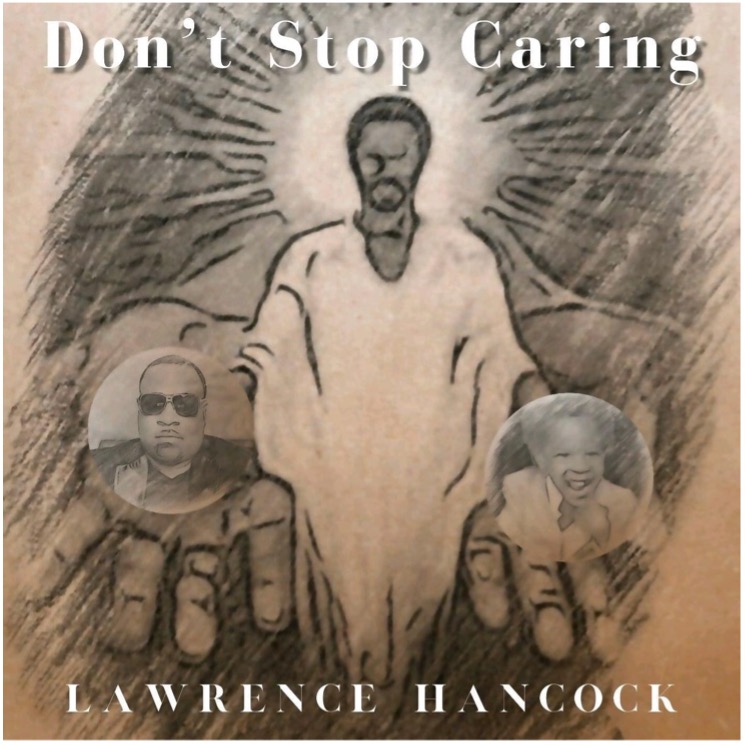 With the pen in hand, and his Maschine doing it's thing, on April 29th Lawrence Hancock  shares his 8th album, Don't Stop Caring.  From our hearts to the heart of God, this Artist/Producer sings about his experiences and those of family and friends yielding a listening experience compelling for music enthusiasts everywhere.  
"This powerful 15 song package delivers a soulful, spiritual and sublime listening experience from start to finish."  
– SingersRoom
Resolute to composing music over beats and predictable band arrangements, Hancock continues to provide various arrangements featuring Christ-centered lyrics that continues to establish him as a constant on the gospel music scene.
"…Lawrence Hancock once again baring his soul and
sharing the raw truth from the pulpit of experience."
-Journal of Gospel Music 
Completing his third album in the Covid-19 global pandemic, this Stellar Award Nominated Artist exercises even more transparency about the Christian journey in songs One More Chance and Forgiven.  Don't Stop Caring (Bishop Lawrence Hancock/Symphonic) is a 15-song collection that will make you lean in and Look What The Lord Has Done.  Pre-Orders are available on April 18th on Amazon Music and Apple Music.  Available for streaming worldwide April 29th on select platforms.
HEAR/SHARE/CARE Don't Stop Caring