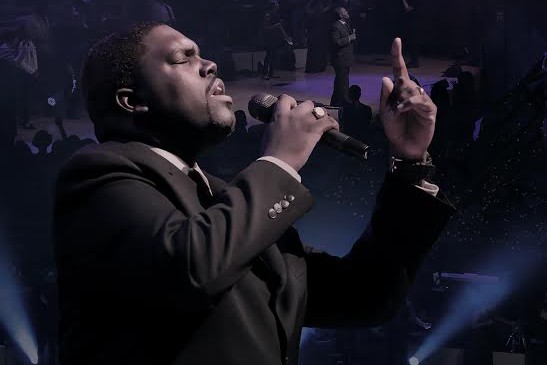 The biggest weekend in Gospel Music is just around the corner, The 31st Annual Stellar Awards! This year, The Stellar Awards has added the Chart Topping Pastor William McDowell to the show.
Performing Spirit Break Out featuring Trinity Anderson from his current project "Sounds of Revival", McDowell is very excited and honored.
Take a Listen to the interview below!
SOUNDS OF REVIVAL, released via Delivery Room Music / Entertainment One Music, is a phenomenal and well-rounded album that encompasses a variety of sounds and expressions of passionate and deeply felt worship that has connected with audiences around the globe. McDowell's recent online stream of the SOUNDS OF REVIVAL recording concert generated thousands of views and was seen in over 107 countries in one day.
SOUNDS OF REVIVAL has been heralded as a masterpiece by McDowell's peers and continues to rise. Currently, the album has generated two strong radio singles, "Send the Rain," and "Spirit Break Out."
McDowell previously hit number one with his top selling albums, ARISE and WITHHOLDING NOTHING. He is an innovator in contemporary worship and praise music, changing the sound of Sunday morning worship. His dedication and ingenuity are divinely inspired which is evident in his music and ministry. McDowell has plans to launch a national tour later this spring.
William McDowell is a prolific worshipper, songwriter and singer. Known for popular worship songs including "I Give Myself Away," "I Won't Go Back" and "Withholding Nothing," he is a GRAMMY® and Dove Award nominated artist, and Stellar Award winner and multiple nominee. He is currently the lead pastor at Deeper Fellowship Church in Orlando, FL.