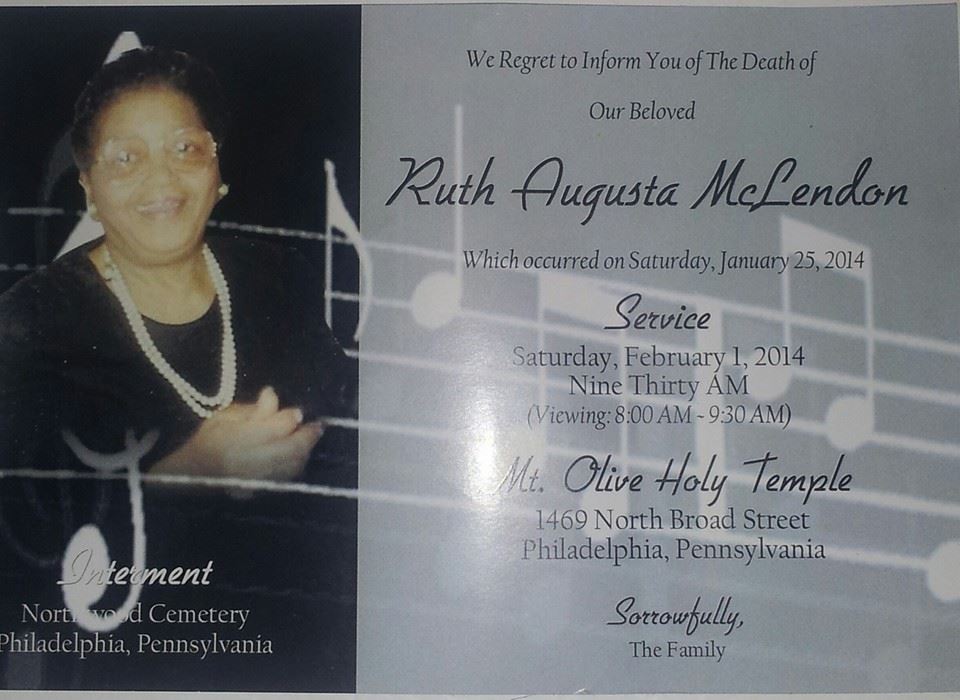 Wife of Sunday's Best Elder Goldwire McLendon, Ruth Augusta Byrd McLendon went home to be with THE LORD after a prolonged illness that lasted over 10. Elders Goldwire & Ruth McLendon were united in matrimony on April 15, 1950. To this union were born  5 children,  2 of whom preceded her in death.
She was also preceded in death by two sisters. This marriage was full of music & ministry as both parents & children were anointed musicians, singers & preachers of The Gospel.   During her illness Elder Goldwire & daughter Patricia lovingly cared for Mother McLendon at home where she slipped into eternity on Saturday January 25, 2014.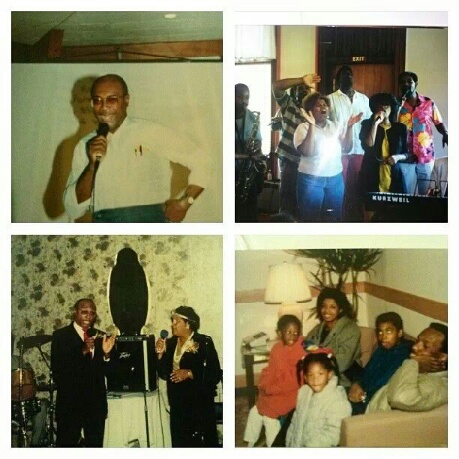 Mother Ruth McLendon was known as a " Go-Getter for The Kingdom of GOD" whether it was through preaching, singing, playing the piano, or writing songs. Mother McLendon can be heard on several recordings with the renowned Savettes of Philadelphia along with several of the songs she penned.  Her melodious soprano voice was one that can not be forgotten once you've heard it. In fact, Pop & Mom McLendon can be heard singing " Sunrise Tomorrow" with The Savettes on YouTube.
Left to cherish her memory are her loving husband,  Elder Goldwire,  daughter Patricia,  Sons Antonio & Laurone, 3 daughters-in-law, 2 brothers, 16 grands, 12 great grands, a host of nieces, nephews,  & extended family.
Home Going Services are set for:
Saturday, February 1, 2014 – 9:30AM
(Viewing: 8AM – 9:30AM)
Mt. Olive Holy Temple
1469 North Broad Street
Philadelphia PA
Please Leave Condolences For The Family Below