Who's Who In Gospel Music to Celebrate Life of Grammy Winner
BISHOP WALTER HAWKINS
With A-List Concert at the Paramount Theater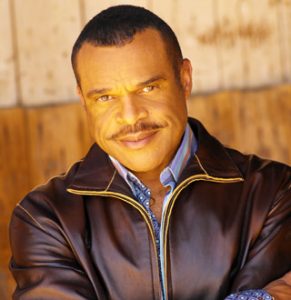 Tuesday, July 20, 2010 @ 7:00 PM PST (Free Admission)
Musical Celebration Features Yolanda Adams, Mary Mary and Bebe Winans
Funeral: Wednesday, July 21, 2010 @ 11:00 AM PST At The Paramount Theater
Oakland, CA — A who's who of the gospel world is gathering to pay final respects to Grammy Award winning gospel legend, Bishop Walter Hawkins, who passed away July 11th after a two-year battle with pancreatic cancer.
On Tuesday, July 20th, some of the biggest names in gospel music will congregate at The Paramount Theater for a musical salute to Walter Hawkins who is known for his classic gospel songs such as "Goin' Up Yonder," "Marvelous," and  "What is This?" The musical celebration is titled, The Man, the Music, The Ministry: A Musical Salute to Bishop Walter Hawkins."
Among the stars confirmed to sing Hawkins' evergreen compositions are platinum artists such as Yolanda Adams, Mary Mary, and Donnie McClurkin. Also performing is Hawkins' sister, Lynnette Hawkins, R&B artist Ledisi, Karen Clark Sheard, Daryl Coley, Vanessa Bell Armstrong, Byron Cage, Melvin & Doug Williams of The Williams Brothers, guitarist Jonathan DuBose Jr., D.J. Rogers, and The Love Center Choir.
Making a special appearance will be Hawkins' longtime vocal muse and former wife, Lady Tramaine Hawkins, whose dramatic vocals were featured on Walter Hawkins masterpieces such as "Changed," "Goin' Up Yonder," and "He's That Kind of Friend."
The music directors for the evening will include Hawkin''s brother, Edwin Hawkins, Donald Lawrence, Kurt Carr, Richard Smallwood, and Hawkins' longtime music director, Rusty Watson. The masters of ceremonies duties will be shared by Bebe Winans, Marvin Winans, and Black Entertainment Television (BET) personality, Dr. Bobby Jones.
The concert takes place Tuesday, July 20, 2010 @ 7:00 pm at the Paramount Theatre, 2025 Broadway, Oakland, CA 94612-2303. Tickets are free and available on a first come, first serve basis. Contact Paramount Theater at: (510) 465-6400
The funeral will take place the following morning, Wednesday, July 21, 2010 @ 11:00 am at the Paramount Theater. Bishop Kenneth Moales (of Prayer Tabernacle Church of Love, Inc. in Bridgeport, CT) will officiate at the ceremony.
Instead of flowers, the family requests that donations be made to The Walter Hawkins Memorial Foundation. Cards, letters and donations may be mailed to: Love Center Ministries, 10440 International Blvd, Oakland, CA 94603.