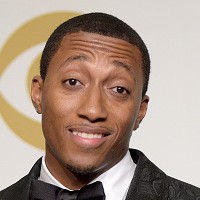 Multiple Grammy Award-winner, Lecrae, ran into Media Personality, Tyler Oakley, on the red carpet for the 57th Annual Grammy Awards. The end result was a funny, candid interview with the chart-topping Christian rapper, who was nominated for three awards, winning one.
During their chat, the pair discussed predictions for the night's winners, as well as Lecrae's secret to success, which may surprise you! Also, while on the topic of working out, Lecrae proves he hits the gym by lifting the pint-sized Tyler.
Click play below to see the hilarity ensue and find out which musicians Lecrae approached for collaborations.