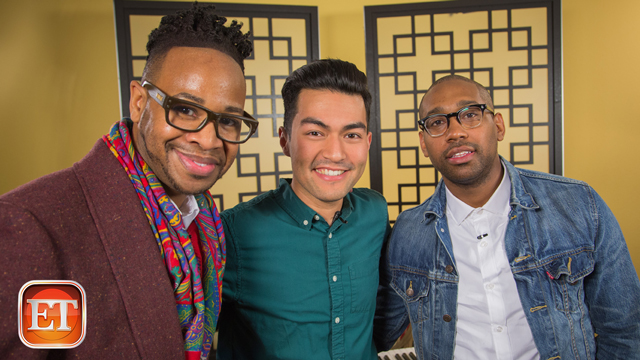 Inspirational crooner DeWayne Woods has had years of gospel singing experience under his belt with stints with the best-selling acts John P Kee & The New Life Community Choir and Donald Lawrence & Try-City Singers. And for the last several years he has teamed up with R&B singer, producer and Maroon 5 keyboardist/backing vocalist PJ Morton on several singles including Let Go which earned a 2008 Stellar Award for Song of the Year.
But for these music makers good songwriting is not limited to just gospel music. "From a writing standpoint it comes from the same place for me," PJ explains. "It comes from the same place for me, it's just a creative place. I just consider myself a songwriter." The duo are together again for DeWayne's latest single "Never Be The Same".
"We love to produce music that people don't just like to hear but need to hear," Dwayne says of his new music. 'Never Be The Same' is that song that whenever you listen to it you're inspired by the lyrics, you're inspired to keep going." Be sure to watch the full video below for DeWayne's special live performance of "Never Be The Same" featuring PJ on the keyboard.