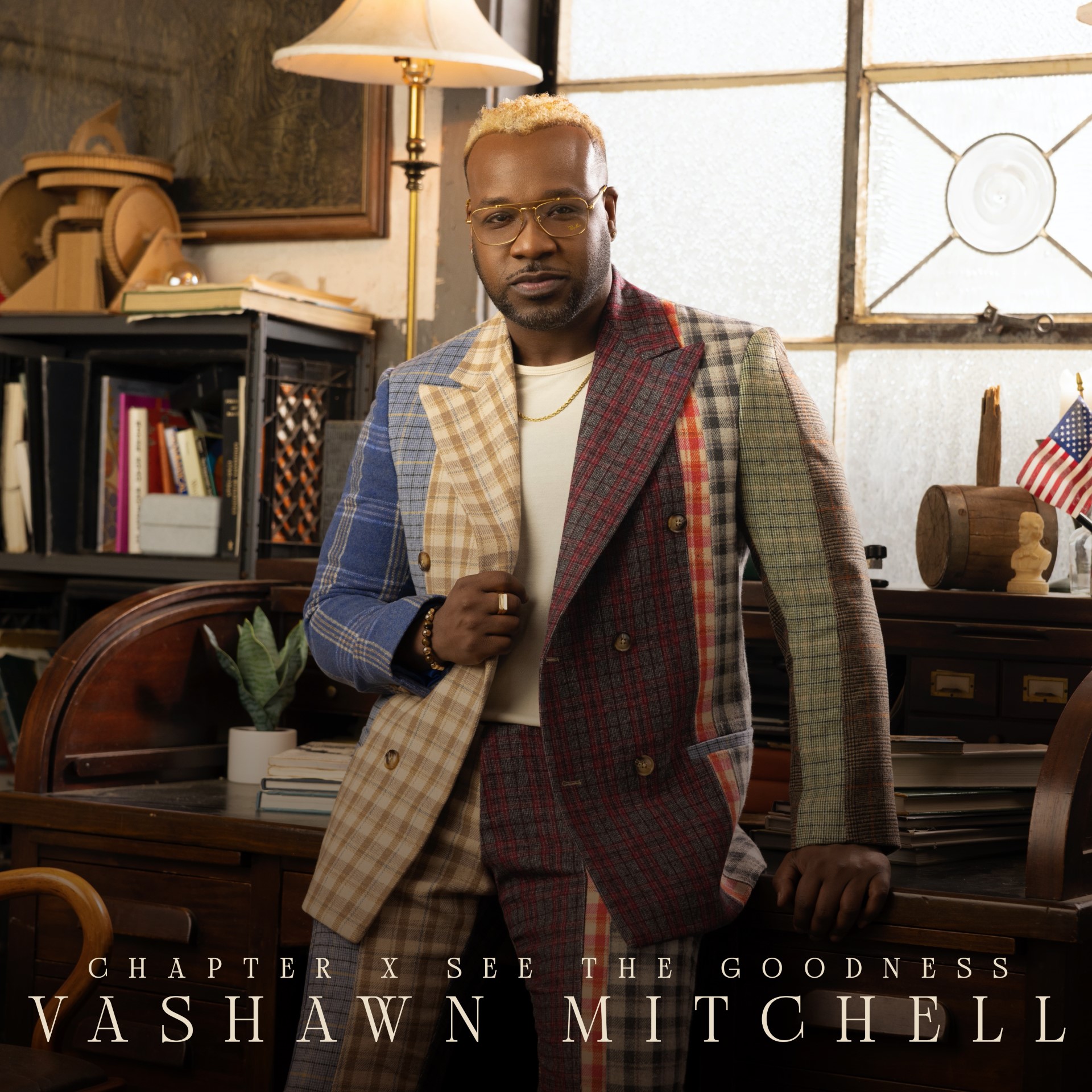 2x Grammy-nominated gospel veteran VaShawn Mitchell has just released his 10th live album to all streaming platforms entitled, "Chapter X: See the Goodness".  Fans who have been given early access to preview record have already given it rave reviews. Leonie said, "I love each song. It gives you strength to keep moving…" The album's vocal director, Ron Poindexter says, "So much encouragement on this album…" Special guest features include Donnie McClurkin, Jekalyn Carr, Darrel Walls, Shana Wilson and more! Fans are truly in for a treat with this record and are going to get the classic VaShawn Mitchell sound that the world has grown to know and love.
According to Mitchell, he says, "During the pandemic when I wrote this album, I was very intentional to not write from a position of where we are, but rather where we're going." He continues, "I wanted write music that gives a word of encouragement in order for people to see, feel, and hear victory. Each song from, 'Work Together', 'Victory', See the Goodness', 'Blessings' all of them, were carefully curated in order to encourage, inspire and uplift."
Mitchell, who is known for hit songs like 'Nobody Greater', 'Turning Around for Me', 'Joy' and more is no stranger to chart topping music. Aside from his own music as a solo artist his writing and producer credits also include having worked with Tasha Cobbs Leonard, Bishop Paul S Morton and the Full Gospel Ministry of Worship, Smokie Norful, Anthony Brown & Group Therapy, Bishop Larry Trotter & Sweet Holy Spirit, Vanessa Bell Armstrong and more! Chapter X: See the Goodness will sure to go down as the next classic!
'Chapter X: See the Goodness' is currently now available to be streamed and downloaded on all streaming platforms – CLICK HERE.