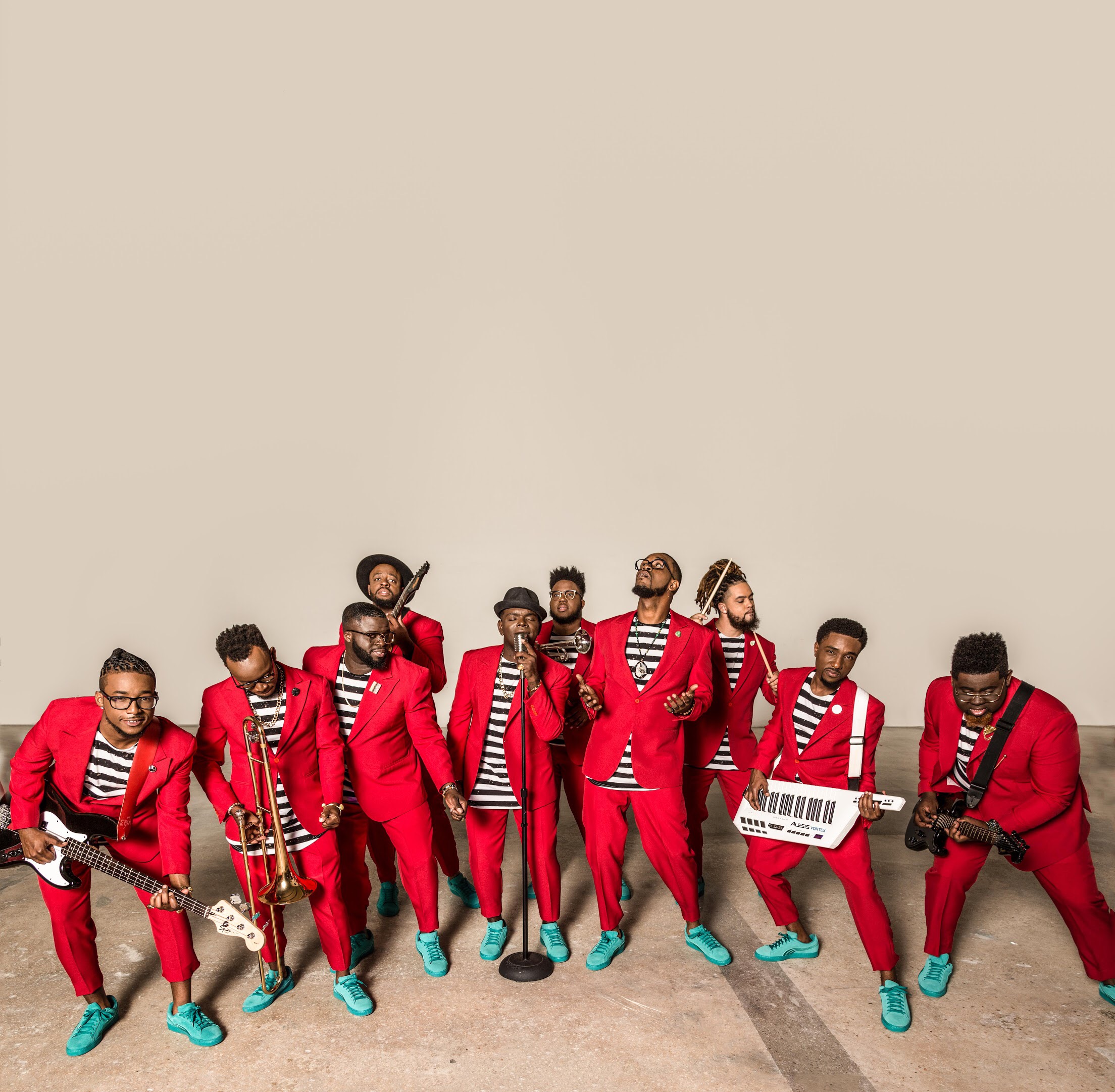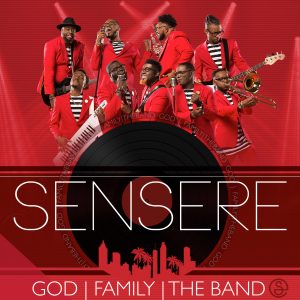 The electrifying, urban-inspirational soul band, Sensere, is back in a major way with their third independent full-length project, God, Family, The Band (WrightSound Records/IndieBlu. Released a few weeks ago, this set is 35 minutes of energetic, musical brilliance that captures Sensere's distinct, soulful sounds and God centered message. The album is currently sitting at #22 on the Billboard Gospel Album Sales chart. 
The 9-track collection is led by the group's booming radio single, "Win."  It was written and produced by Grammy® Award nominated tunesmith, James Wright, and long-time member/lead singer, Brian Williams. The James Brown, funk-inspired, throwback sound of "Win," gives you a little teaser of what unfolds on the album; setting the tone for favorites like the new age, quartet groove on "Higher" ft. Lisa Knowles and the R&B, mid-tempo track, "My Hope." The R&B vibe is weaved throughout the entire project, giving it a fresh feel for 2019 on tracks like "Come Around"  which features Grammy® winning singer/songwriter, Anesha Birchett, leaving you nostalgic for Mint Condition, and the undeniable bop "Believe in Yourself" featuring newcomer Byron Holt. For all the authentic quartet lovers, Sensere hearkens back to the vintage church days with another album favorite, the ballad "Give God A Chance," where lead singer Brian Williams shows off the finesse and power of his raspy, old school vocals. The album ends with a classic 60's quartet vibe with "Don't Give Up" and "Inspired"-the albums hidden gem-which solely features "the band" as they pay homage to some of music's most beloved bands like Earth, Wind, and Fire, Commissioned, and Barry White.
The band's founder, James Wright shares, "I know artists say this all the time and it can be a bit clichéé, but this is truly our best work to date, and we are beyond excited to get out on the road and show the world what Sensere is all about. Our manager Gerald Jones really pushed us on this album, more so me, to give it everything we have and to not be afraid to do what we do. We don't do praise & worship, we don't have the typical sound that many are used to hearing in Gospel, but that is what makes us unique and that is what God birthed in the 10 of us! We are 10 men that love to play and sing. We love God more than anything, and we couldn't do any of this without the support of our family."
God, Family, The Band Vol. 2 is already completed and will drop in the 4th quarter of this year. In the meantime, Sensere is feverishly plotting out their touring schedule for the next several months. Lookout for Sensere on the road this year, which promises to be something that you will not soon forget! God, Family, The Band is available on all digital streaming platforms now.
God, Family, The Band Official Track-Listing:
1.God, Family, The Band
2. Win
3.Higher featuring Lisa Knowles
4. My Hope
5. Give God A Chance
6.Believe featuring Byron Hilton
7.Come Around featuring Anesha Birchett
8. Don't Give Up
9. Inspired
ABOUT SENSERE:
Billed as "one of Gospel music's only authentic, premiere soul bands", Miami, Florida's Sensere draws inspiration from a wide array of artists, including the Temptations, Earth, Wind and Fire, Mint Condition, and the Mighty Clouds of Joy. Formed in 2003 by multi-instrumentalist, producer, composer, and arranger James Wright, the ten-member ensemble released their debut album, The Soul of Future Worship, in 2011. It was followed by a nationwide tour and appearances on The 700 Club, Bobby Jones Gospel, and TBN's 15th Street Live television programs. In 2015, they released their sophomore release, Kingdom Therapy, which peaked at number 13 on Billboard's Top Gospel Albums chart on the strength of the songs "Love," "Holla," and "Faith Equals Happiness."