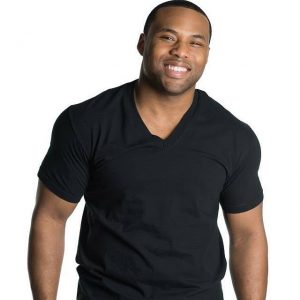 Former college athlete and one of Gospel's most buzzed about new Urban male vocalists, Trinity Dawson, returns with an intimate new ballad "Simply Amazing," which serves as the official third single from his chart topping debut album WITH ALL I AM that landed at #4 on Billboard's Top Gospel Albums charts in 2015. Currently the album has spawned hits "Just Be With Me" and the Top 40 single "Not That Easy." WITH ALL I AM also features an exclusive remix of "It's Not That Easy" with Andrew Hawkins (wide-receiver for the NFL's Cleveland Browns).
"Simply Amazing" (written by Aaron Sledge) came during a very difficult time of personal tragedy for Dawson and his wife back in 2012. Seeking out direction and answers from God in dealing with the pain, God revealed to Trinity the parable of the servants with talents. It was in this moment that Trinity realized he had not completely surrendered everything over to the Lord. And in true fashion of God's amazing power, God began to heal Trinity's heart and opened up a level of creativity that he had never tapped into before. And one of those songs that came to life during this tumultuous period was "Simply Amazing."
With the recent tragedies that have taken place in Louisiana, Minnesota, and Dallas, it is easy for many to question God. But asTrinity makes plans to hit the road in support of the new single, his hope is that lives will be touched and moved to see how amazing God really is no matter what is going on around us. And that He is still the author of peace.