Leading online inspirational urban portals "uGospel.com" (A Service of Urban Roundup  Group, LLC.) and "GospelCity.com" (Light Media Network, OTC: LGMH) announced today that they have formed a comprehensive strategic alliance.  The terms of the alliance provide generally that:
uGospel.com and GospelCity.com databases (comprised of 140,000 and 180,000 email addresses, respectively) will strategically combine to create one of the world's largest inspirational/Christian direct-contact databases containing an aggregate of 320,000 email contacts.
uGospel.com will serve as the exclusive database management partner for the merged databases, managing all inspirational/gospel e-blasts and news communications.

GospelCity.com, uGospel.com, GospelEngine.com, PrayerMail.com and 24Gospel.com will merge their banner advertising inventory to create a unified banner ad network (managed exclusively by uGospel.com),

as an inspirational urban-focused alternative to the Salem Web Network.

GospelCity.com, uGospel.com and GospelEngine.com will reciprocal link.

uGospel.com will provide RSS feeds of daily news and information to GospelCity.com and GospelEngine.com and related social networking portals.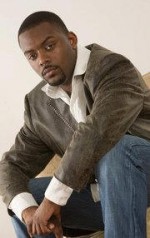 Commenting Khalif M. Townes, President/CEO, Urban Roundup Group, LLC (uGospel.com), "We are excited about this strategic partnership with leading inspirational urban content and community portals (GospelCity.com and GospelEngine.com).  As the exclusive database and advertising network management partner for GospelCity and GospelEngine, uGospel is looking forward to providing the community with timely news, new CD releases and more.  We will continue to work 24/7 to serve the community, as a part of our mission to uplift and magnify the Kingdom of God through all forms of Gospel music, ministry and entertainment.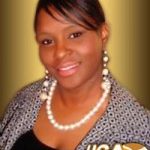 Commenting Ursula D., General Manager, GospelCity and Light Media Network, "We are constantly seeking ways to maximize critical mass and to create greater synergies, with elimination of market fragmentation (and maximization of unified fellowship) being a strategic priority in 2011. uGospel.com is a leader in its class, and this partnership will serve to effectively enable aficionados, artists, labels, ministries and corporate partners to seamlessly (and immediately) increase their reach with one click.  We remain focused on our core objective of creating a unified advertising network and direct marketing system that is second to none."
About uGospel.com:  uGospel.com is an Online News Portal for the Faith Based Community and Gospel Music Industry. On uGospel.com You Can Find Out Just about everything that is going on with just a click of the mouse! For more information, please visit: www.uGospel.com.

About GospelCity.com: GospelCity.com, an integral part of Light Media Network (OTC: LGMH), utilizes new media technologies and services to provide access and exposure to Christian music and entertainment. GospelCity.com offers an easy and enjoyable means to connect consumers with the Christian music industry and with other Christian music fans and consumers. For more info., please visit: www.GospelCity.com.
About GospelEngine.com:  GospelEngine.com is a rapidly growing Interactive Christian Inspirational Music Portal Serving as a Single-Source Global Community Destination for Diverse Information, Video and Music Exclusively featuring: Gospel, Contemporary Christian, Gospel Reggae, Jazz Gospel, Holy Hip Hop, and Christian Rock.  For More Information on Gospel Engine or to access, click here: GospelEngine.com.
About PrayerMail
:  PrayerMail.com
is a leading faith-based portal, with a mission to unite the world through the power of Prayer, Faith Plus Works.   Through PrayerMail, users can get the latest news; Send-a-Prayer; Request Prayer; Post on PrayerWall and Get Personal PrayerMail (Email Account) to stay in touch with family, friends and loved ones worldwide 24/7 (for example:
[email protected]
). For more information, please visit:
www.PrayerMail.com
About 24Gospel.com: To browse video and audio or to create your own account and upload for FREE your Christian Inspirational Gospel Video (and Audio), Post Blogs, Fellowship and More log on to the internet at: http://www.24Gospel.com
About Light Media:
Light Media (OTC: "LGMH"), Inspirational Media Specialist, via its integrated portfolio platform partners targets the youth, young adult and adult/family demographic for inspirational media and entertainment that uplifts the community 24/7.  For more info., please visit: www.InvaluableMedia.com.