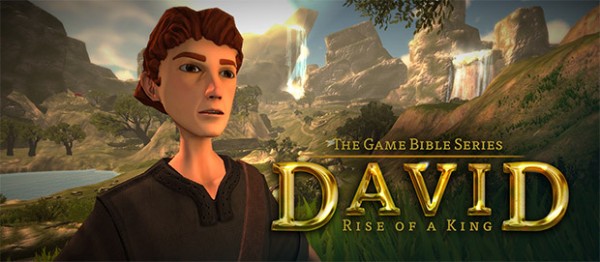 With a goal of turning the stories of the Bible into a video game for all ages to enjoy, Ruben and Efraim Meulenberg, internet phenomenon and identical twins known as the "Tornado Twins," have launched a Kickstarter, http://www.TheGameBible.com, to raise funds to develop several episodes about David, including the story of David and Goliath.
"The Game Bible Series" will be an epic 52-episode video game series to be released on multiple platforms and set to cover the entire Bible from Adam to Jesus, allowing the gamer to experience the entire biblical narrative in a side-scroller format.
The Meulenberg brothers have set a goal of $35,000 on Kickstarter, a crowd-funding social media site, to fund the first three episodes of the story of David. The first 10 episodes entitled "David, Rise of a King" will be fully funded at $380,000. Each level of giving will allow a different level of access to "The Game Bible Series" before it is available to the general public.
"The stories of the Bible have everything needed to make an epic game – adventure, deceitful and courageous characters, miracles, giants, armies, war and the list goes on," said Efraim Meulenberg, lead developer.
"The Game Bible Series" will be a family-friendly game, specifically geared toward families with children ages 6-18. In the fashion of the Mario Brothers and Rayman games, "The Game Bible Series" will be void of gore or over-the-top violence, and fun and enjoyable for all ages.
"To ensure a high level of gameplay, several experts who have been involved in the making of 'Assassins' Creed' PSP, 'Stargate' PSP and the Lego games have weighed in on this project," said Ruben Meulenberg, lead writer.
The Meulenberg brothers are versed media artists, programmers, consultants and the creators of FPS Control. As experienced professionals in the media industry, their training materials have trained over 20,000 musicians and 40,000 game and app developers globally, including Disney Mobile.