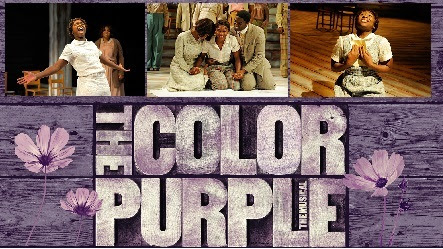 Beginning performances Tuesday, May 10, Tony and Grammy Award winner
HEATHER HEADLEY
will assume the role of Shug Avery in John Doyle's critically acclaimed production of the Broadway musical,
THE COLOR PURPLE
. This is Ms. Headley's first appearance on Broadway since winning the 2000 Tony Award for Outstanding Actress in a Musical for her performance in Aida.
Grammy and Academy Award winner JENNIFER HUDSON, who made her critically-acclaimed Broadway debut in the role of Shug Avery, will complete her six month run on Sunday, May 8 and will give her final performance that afternoon.
"These last six months have been nothing short of a dream come true. I have found an extended family in the cast of THE COLOR PURPLE that will go far beyond my commitment on-stage," said Jennifer Hudson. "I owe so much to the Broadway community and our audiences. My heart is full as I say to Broadway, 'until we meet again.'"
"I was privileged to see John Doyle's production of THE COLOR PURPLE and was completely moved and bowled over by his beautiful work and this brilliant company," said Ms. Headley. "I am humbled to be joining this immensely talented group of actors. I can't think of a better way to return to the Broadway stage than in this extraordinary show, helping to tell Alice Walker's story."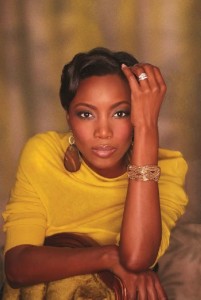 HEATHER HEADLEY made her Broadway debut in the role of Nala in the original Broadway cast of Elton John and Tim Rice's Tony-winning musical, The Lion King. While still in The Lion King, Heather was asked to audition for the title role in the writing duo's next Broadway venture together, Aida. Her portrayal of the Nubian princess Aida won her the 2000 Tony Award for Best Actress in a Musical as well as the Drama Desk Award for Outstanding Actress in a Musical. Heather continued her musical success on the pop charts with her 2002 debut album. The opening title single became Heather's first #1 hit, topping the dance and R&B charts and earning her a Grammy nomination for Best New Artist. In addition to her independent release of Only One In The World, in 2009 Heather released Audience of One, for which she won a Grammy Award for the Best Contemporary R&B Gospel Album. In 2012, she made her London stage debut in the West End production of The Bodyguard, for which she was nominated for an Olivier Award.