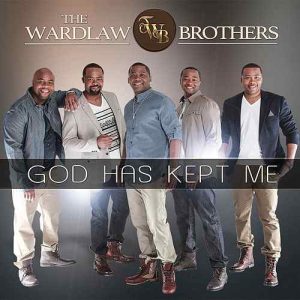 Often described as the Boyz II Men of Gospel, The Wardlaw Brothers (TWB) have delivered smooth contemporary harmonies, motivating lyrics, and good old foot stomping music to the Gospel Music Industry for the last five years.  They took Gospel by storm with their Top 20 break-out hit "Right Now Lord," and followed up with an a cappella mesmerizer "Thank You".
TWB made epic appearances on The Stellar Gospel Music Awards, Bobby Jones Gospel, The Word Network, TBN, and wowed the audience on America's favorite game show Family Feud with host, Steve Harvey.
Now, with their hot new single "God Has Kept Me", the five biological brothers from Lyons, Georgia have once again stunned the gospel music industry by tying Tamela Mann this week as the #2 most added at Gospel Radio and trending N&A in just one full week.  TWB has also garnered this weeks honor of being the #2 greatest gainer on the Billboard Gospel Radio Chart.
The single "God Has Kept Me" is from their highly anticipated album STAND THERE, which is set to release in May of 2018.  "God Has Kept Me" is a soulful, heart-wrenching melody with lyrics that capture the emotions of not only those who can testify to the mercies of God, but also to those who are currently experiencing the different struggles and tribulations each day brings.  Radio program directors and critics are saying:
"God Has Kept Me is by far the hottest song The Wardlaw Brothers have brought us. It is a song that makes you move your head and stomp your feet, while listening to soft sweet harmonies and lyrics that speak to the soul."
TWB's STAND THERE album will feature appearances by Fred Hammond and Dorinda Clark-Cole.  "God Has Kept Me" single has a companion lyric video on Youtube and is available now on all digital music and streaming outlets.