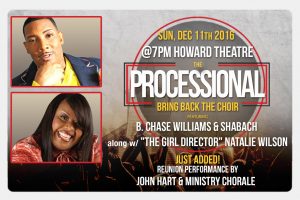 For more than a decade "The Choir" has seemed to become antiquated, and even marked absent when attendance is called during Sunday morning worship. "The Choirs" relevance in the "new millennium" church has been questioned, the topic of much debate, subject matter for blogs, as well as content for workshops, seminars, and symposiums . Many are asking if "The Choir" is becoming obsolete. Seemingly, replaced by ensembles, and worship teams who were originally members of the aforementioned. Is it possible for a branch to cut itself off of the oak tree, and still remain a living entity? Makes you wonder; huh?
There's nothing more captivating musically than experiencing the magic of three part harmonies from a choir. The controlled brass of the sopranos, paired with the dark rich tones of the altos, along with the male richness of the tenors. It makes your soul shake on the inside. It takes skill, and persistence to develop a sound that is both signature and memorable. This doesn't just happen by chance. It's deliberate and intentional. Additionally, it takes the right combination of lyrical content, musicianship, coupled with masterful chorale direction to accomplish such a task.
On Sunday December 11th Hart-2-Heart Management along with The Howard Theatre (Washington, DC) will be partnering to present "The Processional"; an interactive choir experience. This will be an evening solely dedicated to "The Choir", choir music, and choir lovers who have been unwavering in their support of it.
If you're one of the many die hard choir lovers in the DMV or surrounding areas that have been screaming "BRING THE CHOIR BACK"!!! We've heard you, and we're doing just that. We'll be taking a journey through some of the 90's choir favs. We've even created a format where the audience can actively participate. Two of the industries staples, who were responsible for redefining both traditional as well as contemporary gospel music alike, will be joining us. Min B. Chase Williams & Shabach (Atlanta, GA) as well as "The Girl Director" Natalie Wilson (Newark, NJ). Just added is a SPECIAL reunion performance by John Hart & Ministry Chorale. It's "The Processional"; an interactive choir experience that you don't want to miss!